Macallan 15 Year Old Fine Oak
Rainy Spring Morning
0 085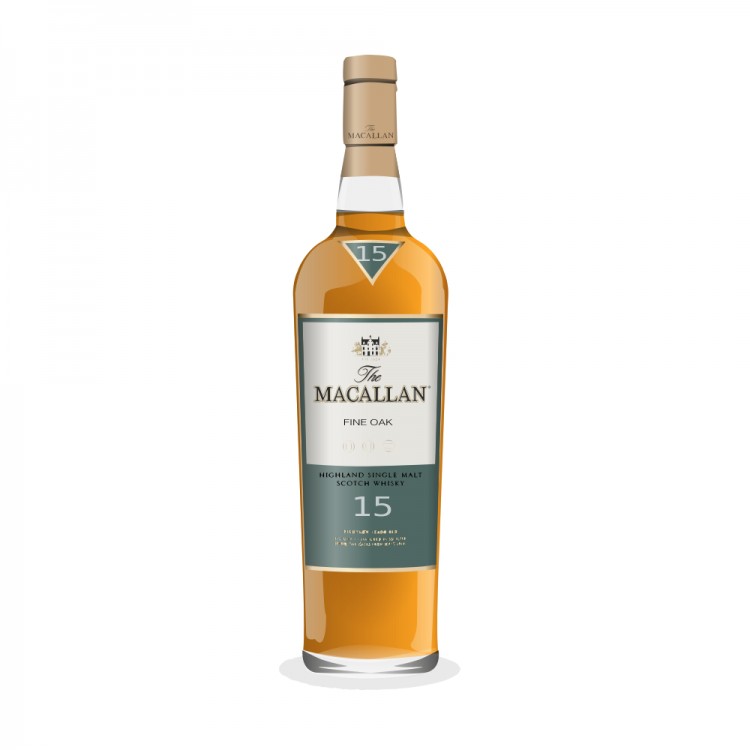 Nose

~

Taste

~

Finish

~

Balance

~

Overall

85
Distribution of ratings for this: brand user
Nose: Fresh, wet grass, drizzle, morning dew, rose, pine, walnuts, orange peel, bitter chocolate, maple syrup, blue berries, honey, caramel.
Palate: A sweet presentation right away like a nectar or rose water. Fades into slight smoke, very peppery initially but, mellows out. Tastes green, like a pine, I taste the sap, the needles, and the bark. Slightly minty.
Finish: creamy, milky, again the flavor of some type of plant or herb. Very woody. Then goes into a green tea aftertaste.
Overall its a medium to slightly heavy bodied dram. It's no bruiser but, it's not a light dram either. At times it can be heavy on the palate due to it being viscous but when it goes down the hatchet it's light. It's good but, not anywhere north of $60 good.
Find where to buy Macallan whisky