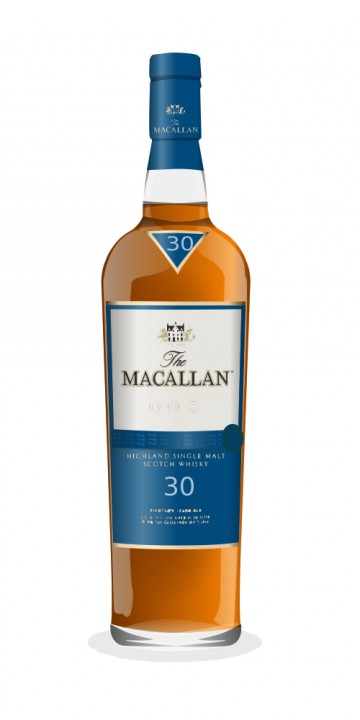 Nose: very very smooth. Aromatic, but still a lot maltier and granier than I expected. Oranges. Honeyed. Slightly exotic with a very soft sherry influence. Mouth: again very round, silky and malty. Some apples, peaches, vanilla, quite some oak as well. Sweet honey. Getting sweeter (caramel) over time. Finish: medium-length on sweet toffee.
The oldest Macallan in the Fine Oak range is really elegant but it lacks a bit of punch. I would have liked a bit more sherry influence as well. At around € 400 not the best price vs. quality.
Once you start spending past a certain point, it is almost impossible to get value for money. I've never heard of a whisky valued at $400 being 4 times as good as a $100 bottle (or Euros or any measure of currency). Still, sounds like a good dram, but one I'll buy when I win the lotto.