Nikka Miyagikyo Single Malt
Bang for buck...
0 383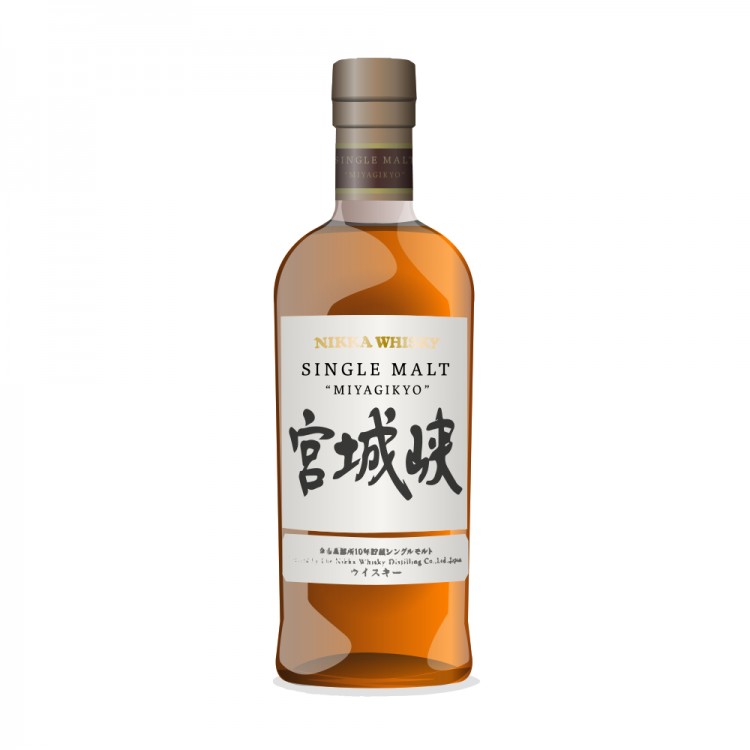 Nose

~

Taste

~

Finish

~

Balance

~

Overall

83
Distribution of ratings for this: brand user
These NAS Yoichis and Miyagikyos are the only remnants of Nikka's once extensive portfolio. And even they aren't going to stay the same. The only releases for the foreseeable future from Nikka will be without age. And even then, the new NAS Yoichis and Miyagikyos won't look or taste the same as the old ones, presumably because younger whisky is being used. Before it's all gone, I figured I'd review the older NAS versions of the two whiskies, starting with the Miyagikyo.
Nose: Sherry and Japanese oak at the fore. Malt, raisins, baking spices, dates, plums, pears, apples, cinnamon, caramel, and yes - cheesecake (thanks Pierre_W). A malty nose with a gentle spice compliment. Nice.
Palate: A quite light texture, with earthy flavours right off the bat. Sherry, earth, grass, gentle smoke, cinnamon, allspice, malt, cherry, and red apples.
Finish: Medium, with more malty goodness. Malt, nougat, hazelnut, smoke, apple, licorice, grass, Japanese oak, milk chocolate, and orange candy.
Thoughts: Yeah... genuinely good. Expectations were low based on how affordable this is. But it's without a doubt a decent whisky. These days Japanese whisky prices are absurd, but this is a solid whisky with an unmistakably Japanese character at an affordable price. It's not too young-ish, with a malty character and surprisingly sophisticated wood and spice. It's no masterpiece, but there's a good level of style and complexity to this. Easily one of Japan's best bang-for-bucks, even in a 500ml bottle. Recommended.
Find where to buy Nikka Miyagikyo whisky