Old Pulteney 17 Year Old
Tasty wee dram
0 085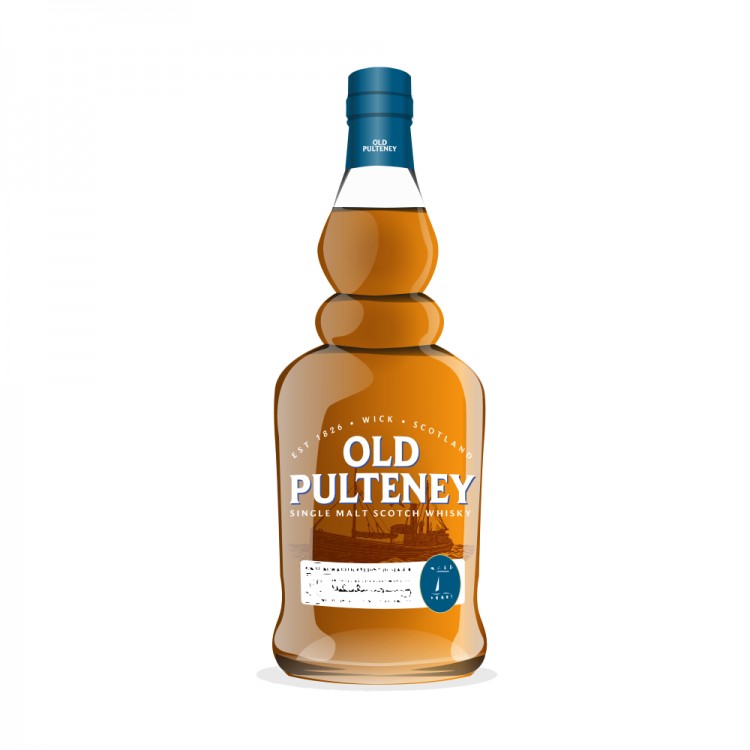 Nose

~

Taste

~

Finish

~

Balance

~

Overall

85
Distribution of ratings for this: brand user
The Old Pulteneys have been racking up awards of late, notably the 21 year old getting Jim Murray's 2012 Whisky of the year award. I hadn't had any, so I decided to see what the fuss was about. The 17 also got fabulous reviews from Whisky Magazine. Here we go!
Nose: Honey, beeswax, and something of red apple peel. Vanilla, dry, and slightly bitter oak. Anise/licorice (not quite sure which - slightly different, but related). A pretty neat cloudy cream akin to whole milk. Clean smoke sits at the back and draws this near a Clynelish, but we've got lots more vanilla here.
Palate: Honey and lemon! Light smoke-like element, but it's not actually smoke, if you take my meaning. Wood with a dry and slightly bitter note. More vanilla and then something oatmeal/grainy that is definitely related to the milk on the nose. The bitterness does very well and help keep this in balance.
Finish: Wax, honey, an dsome lemon-vanilla. Medium in length and light-medium in strength. Easy to like, even if a bit forward at times on the palate (and then a bit behind with the mealy flavor). I like this, though wish that it were a tad more complex, or played more with the smoke, which could have really brought this up. Still, I like Clynelish and I like this. B
Find where to buy Old Pulteney whisky