Old Pulteney 17 Year Old
Cashew, Cardamom, and Gold
0 187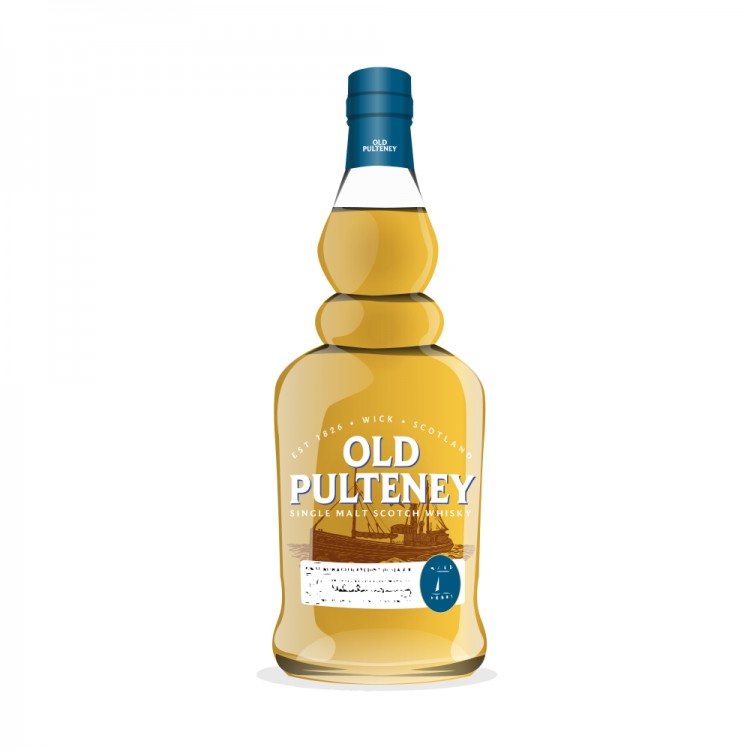 Nose

~

Taste

~

Finish

~

Balance

~

Overall

87
Distribution of ratings for this: brand user
First vapor: Fruit sherbets (pina-colada or maraschino-cherry) and sophisticating lemon & almond bitters.
Nose: Soft lemon cream, with sea-salted Brazil nuts and banana. This is supported by malty cereal and perhaps black pepper.
The nose is quite muted at first, but a little time empowers the banana/cereal. (The banana hints at vanilla and honey, but these are even lighter than the rest of the nose.)
Palate: (Salted-) Butter arrival, quickly seen to contain black pepper and cashews. This transitions to banana and then closer to pina-colada-- a bit gingery and with good vanilla. Honey dries to nutmeg towards the finish.
Though less dominant, there is a complex flower-spice like cardamom, throughout. (A tarter drop of lemon juice may also appear-- especially when warmer or oxidized.)
Finish: A back-and-forth of honey flavor and oaky dryness. Malty vanilla in the throat.
A deliciously balanced expression with a nuanced evolution. Compared to the 12yo, the 17's flavors are bolder (mostly due to the ABV), and they are less tart & grassy. So while the 12 is very good and remains an excellent value, I certainly consider the 17 superior. Compared to the 21, I find the 17 both more balanced and subtle. In other words, taken side-by-side, the 21 seems more powerful, if less refined. The 17 also carries that cardamom pod flower/spice tone which is not present in the 21.
If you want to explore similar non-OP malts, I am somehow reminded of a few 18-year-olds: mostly Bunnahabhain's (which is bread-ier), somewhat Highland Park's (peach-ier), and less so Auchentoshan's (lighter and oakier). These all share a relative lightness and contain flavors of cereal, nuts, and light fruits. The appeal of the OP lies in its complexity and its salt-boldened flavor intensity.
I also think the Bowmore 17 could also share a similar fan-base, since it also is a delicate but complex expression. The Bowmore replaces the OP17's nuttiness with subtle smoke, and both are of the same high quality.
Find where to buy Old Pulteney whisky