Port Charlotte 2008 / Islay Barley
Exemplary
6 889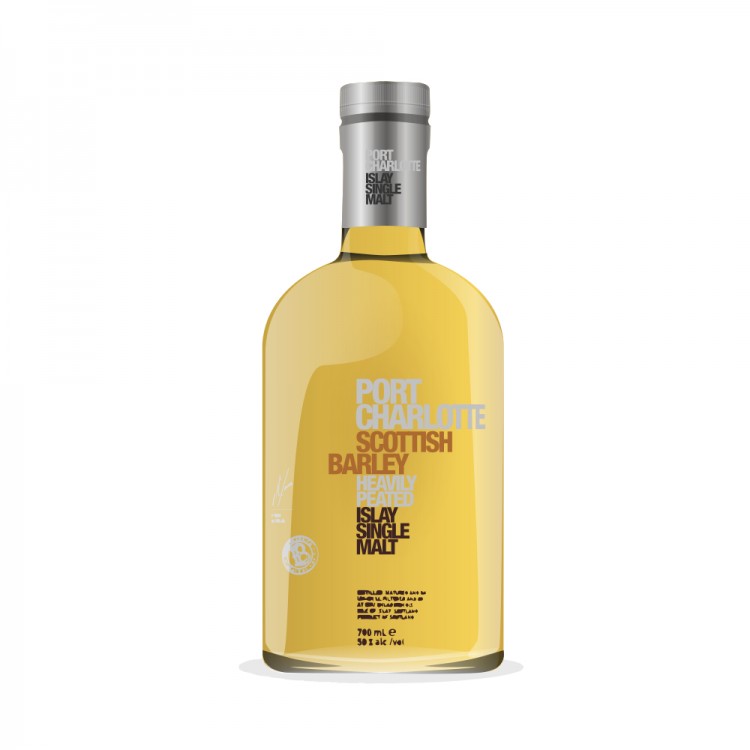 Nose

23

Taste

22

Finish

22

Balance

22

Overall

89
Distribution of ratings for this: brand user
Warning: mini-rant ahead
With Scotch whisky enjoying a global surge of popularity, companies are doing everything they can to cash in now. Of course, they can't go back in time to make more whisky, so there's a limited supply of whisky aged 10 years or more. Therefore companies release more Non Age Stated whiskies or, ahem, "multi-vintage vattings" in order to make the limited supply of properly-matured whisky last longer by watering it down with young spirit, erm, I mean, in order to "offer new and innovative whiskies for all types of palates". It's been a marketer's dream as no story seems too outlandish, no experiment seems off-limits, all that's needed is a concept and a catchy name; the actual taste of the whisky doesn't necessarily matter, since people are buying these limited NAS releases to flip for a profit or collect to show off on social media.
Of course, many of the same companies hawking their exclusive and limited release NAS whiskies are the same ones charging a fortune for their aged expressions. It's Lyle Lanley selling Springfield a monorail all over again: Age doesn't matter over here !! It's the Concept that matters, but hey, step right up, folks, this one over here is 25 Years Old !! Buy them all now!
And rather than be skeptical, many whisky enthusiasts simply act like Mayor "Diamond" Joe Quimby, lapping it all up.
It's enough to make a blogger or whisky enthusiast want to rage-quit altogether. But some companies resist the urge to turn their product into a risible dog and pony show. These companies are just chugging along, making great whisky while being transparent about what's in the bottle. And young whisky can be great! There's no need to muddy the waters with salesman-speak. The quality of the product should do the talking.
An Exemplary Practice
I'm a fan of Bruichladdich's approach. Their releases aren't cloaked in gobbledygook and jibber-jabber. Their Octomore releases, for example, carry an age statement, even when that age statement is only 5 Years Old. Their flagship expression, Bruichladdich Classic Laddie Scottish Barley, carries a bottle code that can be entered to reveal the recipe for that particular batch. No tricks, no misdirection. And how about Bruichladdich's Port Charlotte series? Well, the newer ones carry a 10 year age statement, but even some of their older releases carry a distillation date as well as a bottling date. Simple math reveals the age.
My bottle of Port Charlotte Islay Barley was distilled in 2008 and bottled in September 2015, making it 6 years old. I know, you're thinking that's a typo. It should be 7 years, right? Wrong? Why? Well, according to Bruichladdich's website it was distilled in December 2008 and bottled in September 2015. That's not quite 7 years. Does it matter? Not necessarily. But I like to keep things as precise as possible.
Tasting notes
Nose (undiluted): peat smoke, smoked sea salt, vanilla pudding, charred lemons, green apples, a slight herbal note (mint? eucalyptus?)
Palate (undiluted): medium bodied, pears, kiwi, brine, raw almonds, nutty barley, pepper, lemons
Finish: long and ashy, a little bit of toffee, somewhat medicinal, menthol (eucalyptus), barley, tea biscuits, vanilla pudding
Water brings out olive brine and lemon on the nose. There's also cinnamon and milk chocolate on the palate and some woodsmoke (as opposed to peat smoke) on the finish with water. This whisky is exactly as advertised; heavily peated Islay whisky. Smoke, brine, vanilla, seaweed, magic. There are people who only drink "scotch old enough to order its own scotch" who would likely turn up their nose at a 6 or 7 year old whisky. It's their loss. Peated whisky is generally punchier and peatier at a younger age. The higher abv (50% abv), natural colour and non-chill-filtering are all added bonuses to a wonderful whisky.
Find where to buy Port Charlotte whisky