Stagg Jr. Bourbon
Sensory overload - in a good way!
4 1188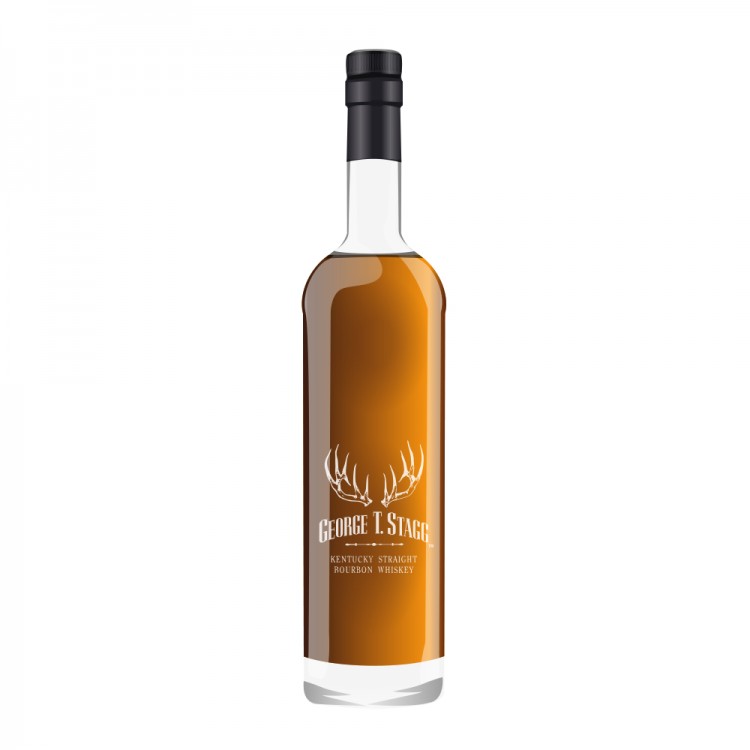 Nose

~

Taste

~

Finish

~

Balance

~

Overall

88
Distribution of ratings for this: brand user
I recently saw this available at the LCBO, then it wasn't again. Looking to see if I had missed the BTAC lottery I typed in STAGG and this came up. In one store in Toronto. I was not far from them yesterday so I called and of the 26 listed (in the 30s the day before) there were 22 left. I picked up 2 for me and one for a friend. This morning the store had only 11 listed, and 2 other stores had a handful.
I was not in the mood to drink yesterday (work-related stress), but today I felt a bit better and I decided to try something new in the way of reviews. I will review this first pour, and revisit the smell and taste as the bottle evolves, reporting back. I've revisited reviews before, but never from the first opening.
Unlike most bourbon reviews, I did add water, and will comment after my review of the neat product.
---
I have to make note of this beautiful dark amber colour. I know that colour has no bearing on taste directly, but given that bourbon cannot be coloured if bottled in the US, this natural colour invites me, and suggests, correctly or not, that there is a lot of wood influence to come
Nose
Immediately on pouring I get brown sugar and vanilla. Alcohol. Aromatic wood (like a cedar plank on the BBQ or maybe pine resin), warm apple sauce with a little cinnamon, maybe grilled corn,. With time, I get increased fruitiness and can identify pear and maybe pineapple or banana. A little perfume (not in a bad way). 23/25
Taste
HOT! - powerful blast of vanilla and brown sugar. Lots of tannins. Not an expert on what you call this but is it OAK? Cinnamon toast (with butter)? Not a wide range of flavours, but big, bold, and powerful. Especially after 1/2 hour or so, I like it! 22/25
Finish
Medium short, astringent, sour near the end. I got a hint of butter, not really rancid, but as though it was melted then congealed and was left out in the kitchen for 2 days. 21/25
Balance
Not sure what to say. The nose is very nice and the palate is power on steroids. Not prednisone steroids, Dexamethasone. 22/25
Total Score: 88/100
Adjusted Score based on Enjoyment: Too Soon To Tell
---
After adding a half capful of water to a 20 cc pour, the alcohol recedes in the nose and on the palate, and it's a little less hot. Another half capful lowers the flames a bit more. Still nippy, and still full of flavour, but a little easier to drink. I'm stopping at 2 capfuls.
It will be interesting to see how this develops. I'm also hoping to share it with some Connosrs next week and see both what they think of it and how the taste changes when I drink it with good company.
Find where to buy George T Stagg whisky