Talisker 18 Year Old
Skye's the limit
5 985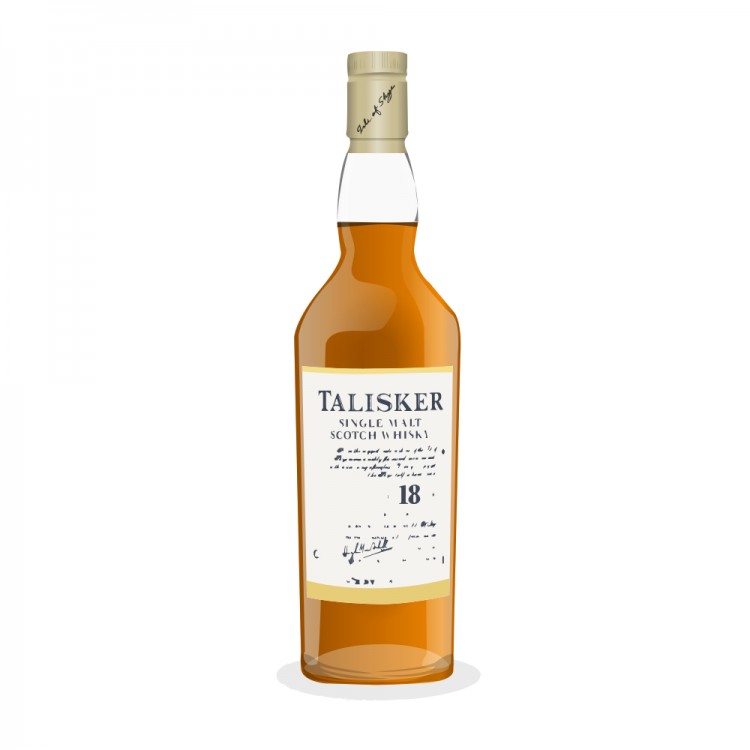 Nose

~

Taste

~

Finish

~

Balance

~

Overall

85
Distribution of ratings for this: brand user
This review is from a sample kindly donated by @RianC. I've had a couple of bottles of Tali 18 in the past. But it's been at least 5 years so this sample is greatly appreciated!
I let this sit 20 minutes after pouring. I tried it neat at first and then with a few drops of water. It was better neat.
Nose
Peat. But not your standard iodine peat. More mossy. A sweet caramel note and toffee (werthers originals) a hint of pepper
Palate
Quite a thin mouthfeel. I'd say this has been fairly substantially chill filtered (which is a shame). Mineral on arrival with that mossy peat in the development. The sweetness on the nose isn't present on the palate.
Finish
Long finish with lots of the trademark Talisker pepper and tanins at the death.
I have a bit of a strange relationship with Talisker. I feel like I should have more love for it than I do. The best Talisker I've ever had was the sample of the cask strength 8 year old also donated by @RianC. That was a fantastic whisky. The 10 is Ok but has never made it onto my list of 'must have a bottle in the stash' drams. I loved the first bottle of the 18 I had. The second bottle I was less enthused by. This is more inline with the last bottle of the 18 I had. It's not a bad dram by any measure. It scratches both the 'coastal' and the 'peated' itch. But it just seems to lack a little complexity. I was considering picking up a bottle. But I'm on a budget and have to make tough decisions and this dram has made me think I would probably get better value spending the cash on something else.
Find where to buy Talisker whisky