Talisker 18 Year Old
Whisky to Make You Melt
6 589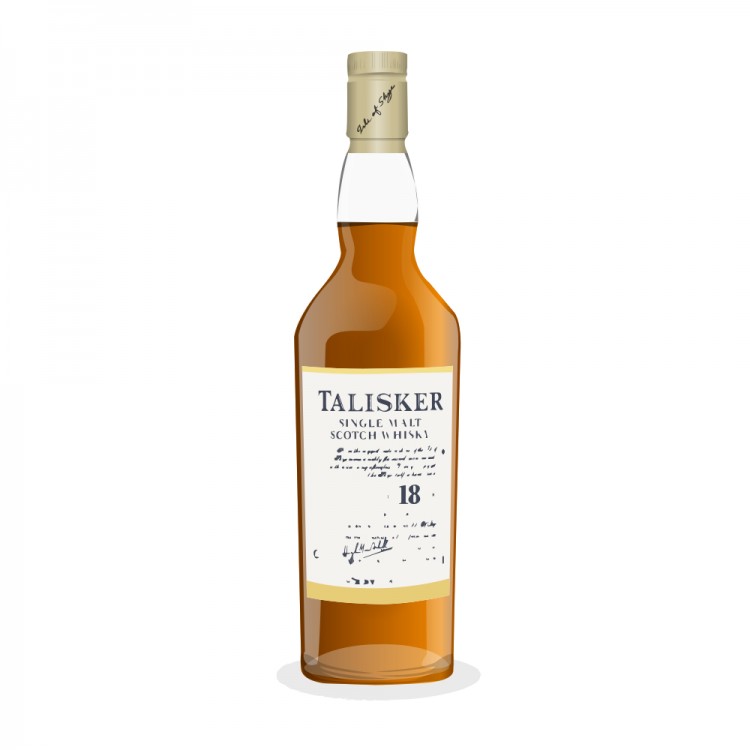 Nose

~

Taste

~

Finish

~

Balance

~

Overall

89
Distribution of ratings for this: brand user
I had my first bottle of this about two years ago and fell in love. I scored it 91 but that mark has since bugged me as I feel it deserved to be at least a point, maybe two, higher than that given what I've scored others. In pure enjoyment terms I don't think anything has beat it. I have since been squirreling them away but opened this bottle about seven months ago.
The review is neat and the bottle is about 3/5's down.
Nose: Still very elegant but less powerful than I recall. This one is more fruity for sure with lots of over-ripe tropical fruits (always a winner for me) like pineapple, mango and lychees . There's some of that Talisker seaweed and general coastal vibes with a little toffee and lots of sweet, woody spices. The peat and smoke are more subdued and very well-integrated, but keep your nose in there and a delightful sweet liquorice note emerges.
Taste: Initially, those sweet over-ripe fruit notes but then the smoke and peat start to emerge with some heft. Man, that's good! More baking spice as it develops then rounded peppery notes take over.
Finish: Long and peppery with some of the funky fruit notes coming back at the death. Very soft oak tannins and drying. Sadly, my favourite part of the last bottle - a sweet liquorice tang in the finish - is less prominent but there is some of that here but more integrated with the fruits.
Overall, this is still excellent whisky but it definitely leans more to the fruitier side. It also seems to have just a touch less body and richness than the last but I really am splitting hairs. I'm glad I have more stashed away and will be seeking out more for sure. A classic with a bit of everything. It's the kind of whisky that you melt into ...
Find where to buy Talisker whisky