Talisker 18 Year Old
The ol' gentleman Talisker
0 086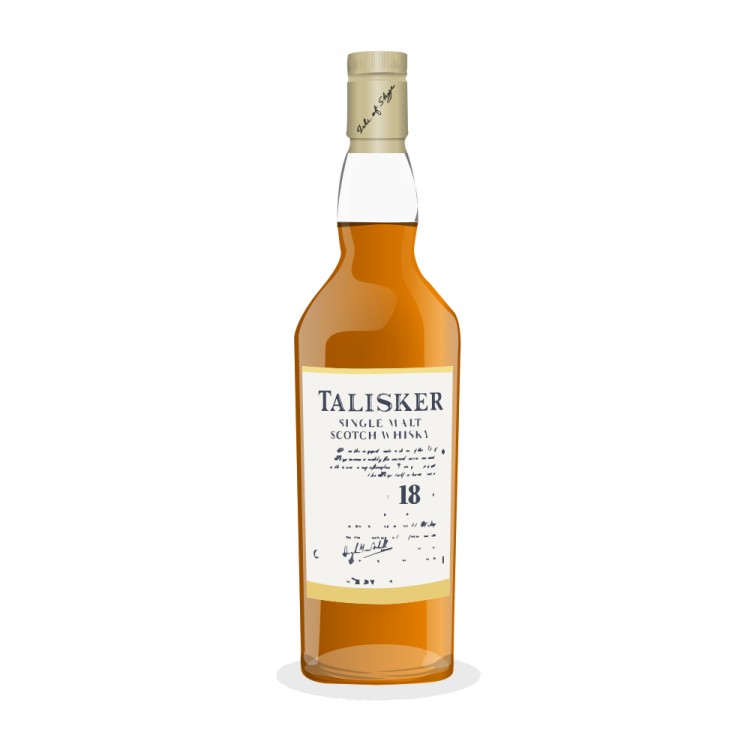 Nose

~

Taste

~

Finish

~

Balance

~

Overall

86
Distribution of ratings for this: brand user
I finally decided to open this one, as it has been waiting in my cabinet for some time. The Talisker 18. I had heard good things about this (one of my friends praised it as his favorite whisky), but also some mixed comments. So didn't really know what to expect, expect that it's Talisker of course :)
The nose has peat first of all, but it's not very aggressive. On the contrary, it's actually quite smooth and soft. It's hard to pinpoint any other distinct aromas, some maritime notes I'd suppose, and some sweet creaminess as well. With a splash of water the nose becomes even smoother and the sweeter notes are somewhat emphasized.
The palate is still classic Talisker, only a bit more elegant and mature than the 10yo. It has that peppery sting, the gentle peat and mouthwatering saltiness, all in very nice balance. Adding water doesn't do too much good for the palate in my opinion, even if it becomes even smoother and very drinkable. The Whisky actually loses some of its character.
The finish is long fading pepper and peat, definitely nice.
So how to grade this. It's a nice whisky for sure, and extremely well balanced, but could be a bit more complex for an 18 year old. It's an elegant gentleman version of the more feisty 10yo. Between this and the 10yo I actually can't decide which I would like more, but my favorite Talisker still remains to be the Distiller's Edition.
Find where to buy Talisker whisky