Talisker 18 Year Old
Subtle and Sweet
0 590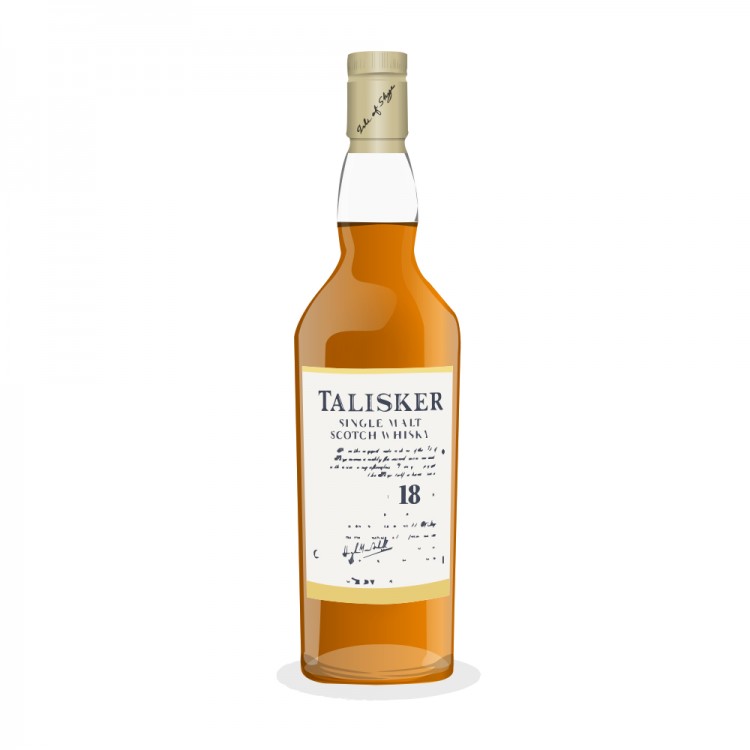 Nose

~

Taste

~

Finish

~

Balance

~

Overall

90
Distribution of ratings for this: brand user
Talisker 18 Year Old was launched in 2004 and is currently not easy to find. I has a lot in common with the classic 10 Year Old, but is so much more subtle. Less in your face and rounder, calmer, but no less good.
While the salt and pepper are certainly present, this nose is a lot softer and sweeter. Honey, chocolate cookies with orange marmalade, ginger. The peat is there, but stays in the background. The sea breeze remains in the glass and doesn't become a storm. Subtle, sweet nose!
Wonderfully sweet at the attack, immediately followed by a peppery bomb, as you can expect from Talisker. Very smokey, counterbalancing the fruitiness. Powerful mouthfeel. Great body. Damn, this is the good stuff!
The finish, like the nose, is subtle and sweet and allows the wood to speak at the end to finally die on liquorice and brine.
Man, oh man, this is a beautiful whisky. Much better than the already great Talisker 10. If you can still find it, don't hesitate!
Find where to buy Talisker whisky