Talisker 18 Year Old
10y old with interest
0 096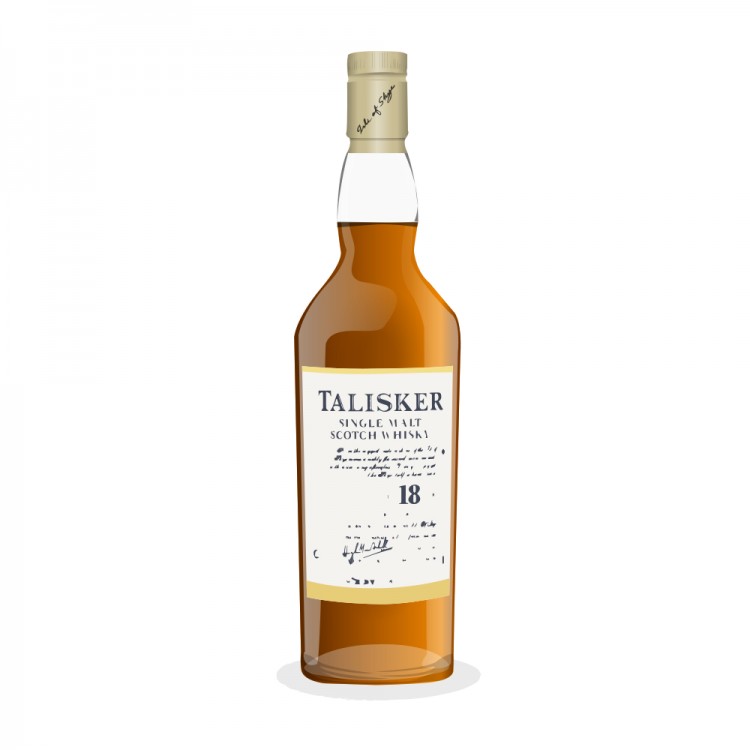 Nose

23

Taste

25

Finish

24

Balance

24

Overall

96
Distribution of ratings for this: brand user
It seemed to take Talisker an age to offer the market something between the accessible 10 year old and the expensive and therefore exclusive 25 year old. I bought this bottle at almost the first opportunity several years back but it's not gone down much over the years.
Amber gold colour, quite viscous coating the glass as it's swirled. Aromas are of pine smoke, spicy ginger, vanilla, almond paste and fruity hints of apple with some lemon zest.
Rich full bodied with plenty of attack for an older whisky, but more mellow than its younger sibling. The flavour development is superb with characteristic pine smoke, pepper, gristy malt and fruity and spicy hints. Some fino sherry also makes an appearance for me mid palette but fades into the finish. The finish itself is long, more fruity with some apricot, peachy flavours and a little marzipan, but these fade to leave and dry pepper and smoke at the end.
Overall this is a more mellow offering than the 10 year old as befits the age, some more complexity and subtlety, but tasted alongside one another these differences are difficult to discern. Given the price difference I would not recommend the 18y old to anyone without deep pockets.
Find where to buy Talisker whisky