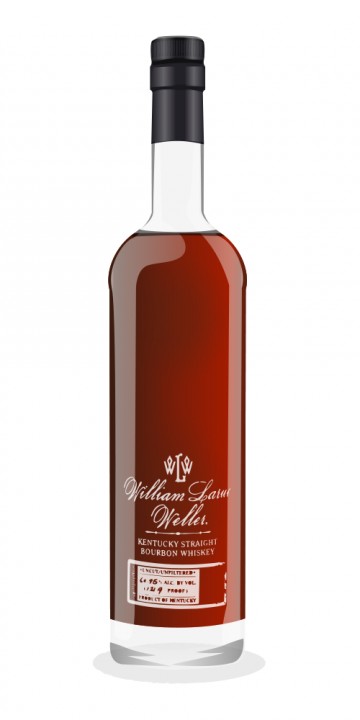 I thank @paddockjudge for the reviewed sample of 2014 release William Larue Weller. William Larue Weller is the Buffalo Trace Antique collection annual barrel strength release of wheated bourbon. William Larue Weller is the uncut heavyweight in the mellow world of wheated bourbon. In recent years WLW has frequently been named Jim Murray's Second or Third Finest Whisky in the World
Colour: much darker than 99% of what's out there
Nose: intense sweet oak and intense middle-pitched wheat grain flavours. Alcohol is noticeable, but not an issue for me. Perfect sweet/dry balance. An outstanding barrel strength wheated bourbon nose, and an outstanding William Larue Weller nose. Water added raises the pitch and adds sweetness. Excellent with water added also. Score: 24.5/25
Taste: excellent translation of the nose flavours with heavier caramel in the mouth than in the nose. This palate is almost as good as the near-perfect nose. Water added bundles the flavours and emphasises the sweetness. I like the delivery better without the water. Score: 23.5/25
Finish: very long finish with a gradual uniform diminishment of the excellent flavours. Water added finish continues the water added palate. I prefer the finish without water added. Score: 23.5/25
Balance: very good to excellent balance in all tasting phases. Score: 23/25
Total Sequential Score: 94.5 points
xxxxxxxx
Strength: among the most intense whiskies on earth. Score: 24.5/25
Quality: Excellent flavours without exception. Score; 24/25
Variety: lots of variety: Score: 22.5/25
Harmony: very good to excellent harmony in all phases. Score: 23/25
Total Non-Sequential Score: 94 points
xxxxxxxxxxx
Comment: this is a review of the sample at hand. I have some cognitive dissonance here. I also sampled from this same bottle in Canada a couple of years ago when it was more recently opened. At that time I remember the whiskey to be a good bit rougher than I am currently experiencing this sample, which is fabulous. At that time I would have rated the whisky quite a bit lower. @paddockjudge, have you noticed much change in your 2014 WLW since you opened it?
Whatever the answer, this sample tastes fabulous now
This one is a stunner. An excellent bourbon when first opened and now better. It sits in the top flight of buorbons from which I have tried. I find it softer, if that is possible for a 140 proof whiskey, yet intensely flavourful. Make no mistake, this wheated bourbon walks tall and carries a big stick. My favourite grain is rye; however, my favourite bourbon is WLW.