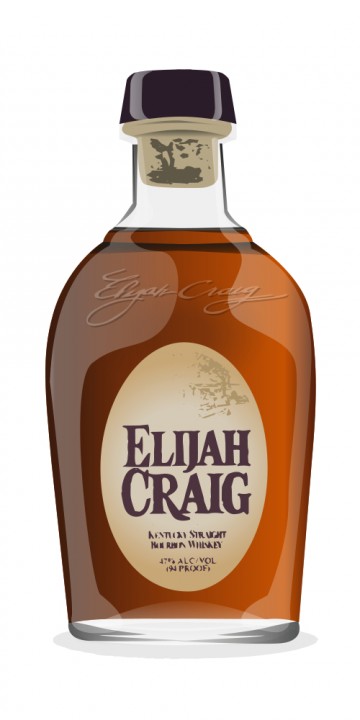 Bottle from Milroys in London. Price was £155 ish. That's pretty high when one considers BTAC is around £125 RRP in the UK. Price all over the UK is £155-165.
Colour is pale brown, not as dark as I'd expect for an 18 year old.
Nose is sublime. Red fruit dominating with lots of cherry, Bakewell tart, almonds, cranberry, slight orange, big vanilla, dusted icing sugar, moderate fresh white oak, then caramels and muscovado sugars and subtle mint, subtle herb. Rich grapey vinous corn oils in the nose.
Taste isn't quite up to the nose. Little hard and astringent, strong oak wood, any stronger and it would be too much, some of that cherry and Bakewell tart, almond, vanilla, spice, subtle mint, subtle herb.
On the finish the wood is strong, with the mint and herb coming through a little more. With icing sugar and caramel. Softens out with the vinous corn sweetness, but the wood is maybe a little too astringent.
Very good though.
@MuddyFunster, thanks for your nice review.
Even price competitive Heaven Hill has figured out that they can price their top 3% of distillate up several notches from what they did in 2011. Add the mark-up for overseas distribution and it becomes very expensive indeed. It is sad what has happened to the pricing of age statement whisk(e)y.
I haven't yet tasted any of the barrels of the Elijah Craig 18 yo from the new distillery. I am eager to. I suspect that the idiosyncracies of any individual, i.e.'single', new oak barrel would be much exaggerated given a full 18 years of aging. I know that there have been some significant variations in barrels also from the old distillery, which burned down in 1996.
I would also be interested to hear from you if you notise any significant shifts in the flavours from your bottle with air exposure.
Cheers!
I would love to try this one.ECBP and Elijah Craig 12 are two of my favourite bourbon but I'm just not prepared to pay 155 pounds for it.As MuddyFunster says I could get a bottle of BTAC for 125 pounds or 2 Four Roses Limited Editions for about 160 pounds. A bit of a shame really!