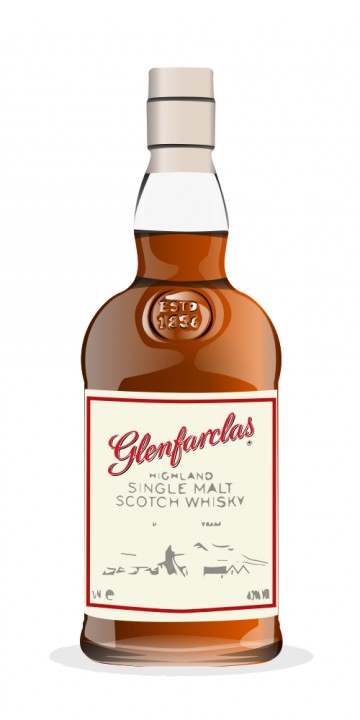 This Family Cask bottling was matured in a refill sherry puncheon, producing 521 bottles.
Nose: There is light sherry influence of the dried fruits variety, but it is somewhat muted. Rising above the sherry are distinct oak and vanilla notes. There is also an underlying sweetness. Adding some water brings the sherry notes out more, and makes it more balanced.
Palate: This one has a very rich feel on the palate, initially juicy on the tongue, followed by some nice spices and drying.
Finish: On the finish, it's still kind of spicy, with the oak returning, and finally turning a little malty. It's not a particularly long finish, but it's nice while it lasts.
Bottom Line: If you're a fan of medium-sherried whiskies that allow the oak flavors to come through, you'll probably like the 1986 Family Cask. However, price is certainly a consideration. I would not pay $260 for a bottle unless I really wanted something tied to the year 1986. I like the Glenfarclas 17 year slightly more (and it offers a similar profile) for $75-$85 a bottle.
My Rating: 87/100
What a treat?! I see this is one of the bottles you can buy a dram of to sample. This is tempting