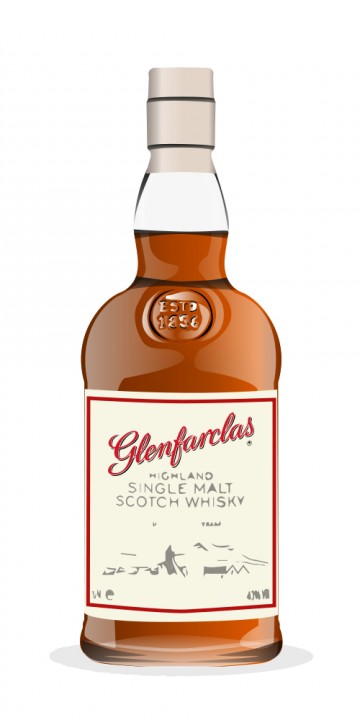 Last summer @fiddich1980 provided 3 mystery samples for me and for @paddockjudge. This was sample B. We blind tasted them together over Facetime in the fall, and after writing preliminary notes the identities were revealed.
Tonight I completed my review notes with the sample. I don't remember if I gassed it. It was a newly opened bottle when the sample was made and the 2 oz bottle was about half full when I poured it tonight.
This expression is reviewed in my usual manner, allowing it to settle after which I take my nosing and tasting notes, followed by the addition of a few drops of water, waiting, then nosing and tasting.
---
Nose: 21.5 - 22.5/25
In the fall I noted a hint of sulphur, the sense of rotting vegetables which seemed to dissipate with air, and a vegetal note that remained. It was fruity with a hint of rhubarb ( I think I may have overscored it back then). Tonight I get rich, dark fruits like prunes. A warm smell. Vanilla in the background. The vegetal note is almost non-existent The sherry here is powerful.
Taste: 18/25-21.5/25
A little thin on the arrival (likely a result of the low ABV / dilution). I got an alcohol nip in the first tasting that seems to be less prominent now (until the development). Sweet and sour. Fruity (dark, dried fruits) and a little spicy.
Finish: 20/25-20.5/25
Medium long Spicy, red wine on the exhale (tonight). Not bad.
Balance:18/25-21/25
Fairly well-balanced, if a little underpowered on flavour and mouthfeel.
Original tasting: 77.5/100 Jan. 13 review tasting: 85.5/100
---
I'm very impressed at the change in score from the first taste until today. I'm convinced that it must have been air exposure and time, as the bottle was freshly opened when the sample was made. Interestingly, I tried this from the same bottle about a month after the sample was poured at @fiddich1980's tasting and it was my favourite of the age-stated glenfarclases.
Thanks again @fiddich1980!
@paddockjudge Did you have any left over? Have you had a chance to revisit?
I had sample bottles of the Glenfaclas 21 and 25 with a bottle of 15 I brought in 2017. I have to say I thought the 21 was ok but nothing amazing. I thought the 25 was much better.