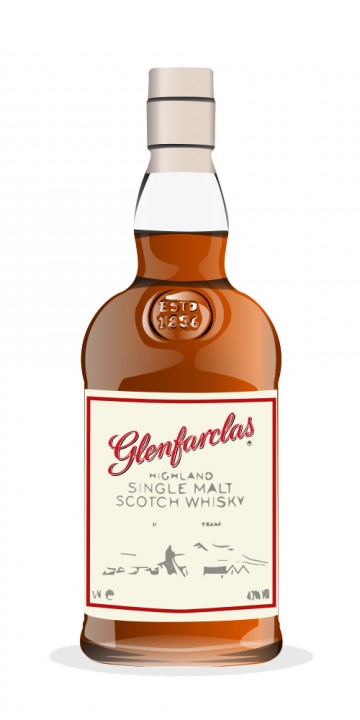 Nose: Purple grape: flesh, skins, seeds and all. There is a sophisticated misty bitterness of almond and black caffeine (cocoa), and you may also find toffee/marshmallow.
Palate: Enters smoothly and understatedly: raw cashews and fairly thin caramel, muted like leather mocha (steamed bulgur). The palate grows, with sharper caramel and perhaps acetone, before starting to thin out to moist coffee grinds.
Finish: Brief or unsubstantial, after the final swallow. Nevertheless a very pleasant aftertaste: Light grapey caramel and maybe some coffee.
Despite my "coffee grind" and "acetone" descriptions, this remains easily drinkable because it avoids bitterness, sourness, and alcohol burn. It is easy to drink and is above average in complexity, although it is below average in character, lacking the pizzazz (including fruits/zest/nuts/toffee) of younger expressions. Not that I would ever pass it up! But its closest kin is the 25, and I would prefer that.
Always been curious about this one. it's unavailable in America