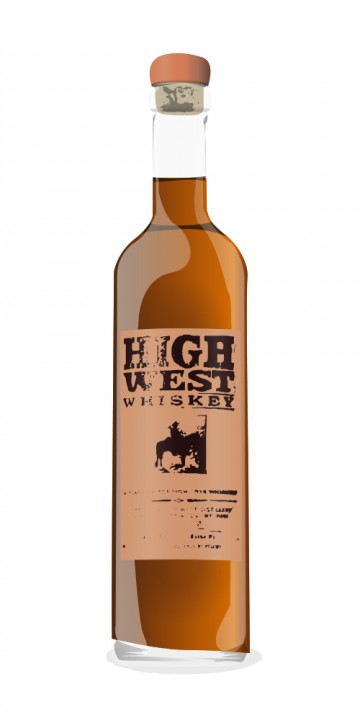 batch 13C19
Nose: Smells fresh, on honey, rye grain, fir needles crushed, mint, then an assortment of some baking spices with cinnamon and dill/salt. Unabashedly rye. Toast and spun sugar. A little sweet and built to be enjoyable. New and unworn leather belt from Hermes. More rye spice and something off-sweet and spicy - a ginger chew?
Palate: Very silky on entry, and it hits the spot for drinkability. Quaffability, that's a bit more respectable. There's some oily quality to it, leaving it a touch bigger than its 46%. Honey, rye, spearmint, and then dry rye with oak, showing flashes of its age, and never out of step of heavy. Almost a bowling bumper keeping the ball going down the lane and right ahead toward the pins. Really well blended and delicious.
Finish: Some of the same honey, mint, and rye grain quality, with the oak playing a slightly larger role. Generally the finish seems a bit short. This is just a great and fun rye whiskey, and very well done. Not complex, but it hits the mark for entertainment, and it's a hit if you're looking for a rye and don't mind a few sprigs of crushed mint in the glass
Interesting that you get only a 'little' sweet in Rendezvous Rye. From the various samples from several bottles I have had, Rendezvous Rye has probably been the sweetest US straight rye whiskey that I have encountered, and really only one of two sweet ones in that category, the other being Wild Turkey 101 Rye (requiescat in pace et in Australia, for the moment). I guess that the spiciness in Rendezvous was just far more persuasive to you.
Ah, I actually did find it to be a little sweet -- not 'little sweetness,' if that makes sense. I could have been clearer, it would seem! Lots of honey and spun sugar. And mint.