Highland Park 21 Year Old
Give it Time
0 290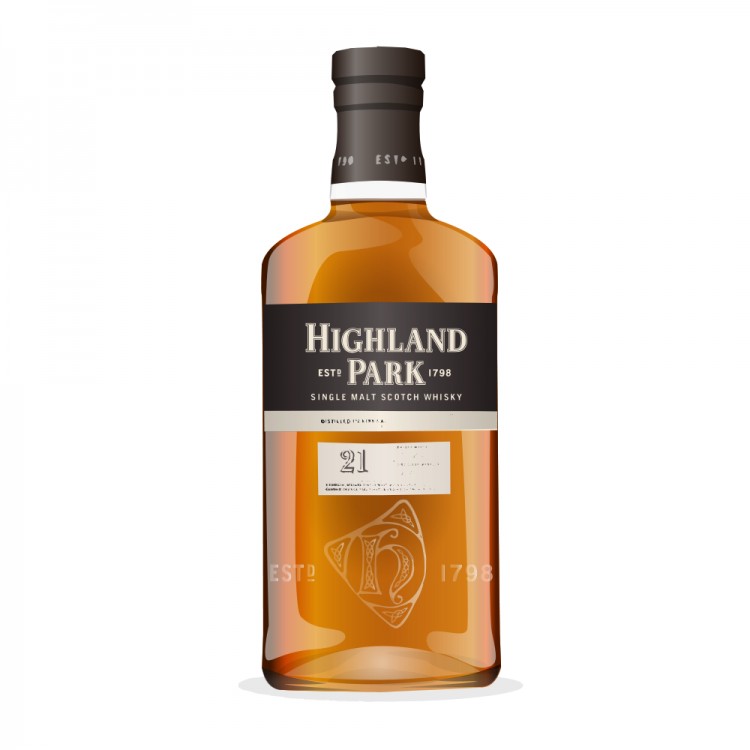 Nose

~

Taste

~

Finish

~

Balance

~

Overall

90
Distribution of ratings for this: brand user
I'm sure I'll get slated for this but I personally think HP 12 is one of the most overrated whiskies our there. It's a nice pleasant dram alright, but I don't think it's good enough for the attention it gets. The main reason I mark it down is it is bottled at 40% and I'm pretty sure it is chill-filtered, (correct me if I'm wrong there). If they just upped the strength to 46% it would be a massive leap forward. It's a long time since I tried the 18yo but I felt much the same about that - an excellent malt that would benefit so much more by cranking up the abv and giving it more body.
Anyway the one I'm reviewing today is the 21yo which was one of my favourites at Manchester whisky festival last month - it meant I had no choice but to part with my hard-earned and take away this bottle. Thankfully bottled at a more respectable 47.5%. I recall one of the longest finishes I've ever experienced in a whisky so let's try putting it into words. All notes without water.
Nose - woah, initial alcholic blast of grapefruit and peaches. Don't remember that - maybe needs to settlein the glass for a few mins and warm up. It's a cool evening here and the whisky is a touch below room temperature.... Now we get a warming nose of orange chocolate. Mixed in with zesty mandarins. This is more like it! A bit of honey in there. Even a touch of fruit flavoured boiled sweets. And after about 15 mins in the glass I can now detect smokey chocolate. Excellent stuff.
Smokiness is much much more apparent on the palate. First I get a continuation of the smokey chocolate but this then gives way to intense, (by HP standards) peatiness. 2nd sip reveals much more in the way of gentle citrus, and a hint of peaches. 3rd sip onwards returns to the warming chocolatey flavours - smokiness still apparent but not dominating like it did at first.
Finish - starts off with smoke. This then very slowly dries leaving a touch of fruits and an ever growing astringency. Orange notes still linger some five minutes after the last sip. And I think this is what I remember - intense flavours still apparent so long after tasting it.
A lovely complex malt but it needs time and lots of it. I would say spend a minimum of 20-30 mins with a glass before sipping - it really does open up over time. In fact I've just nosed this again some 45 minutes since pouring and it has developed a strong toffee edge.
If I was to nitpick I would say bottle at cask strength. There's also no word about non-chill filtration on the bottle and I really think any whisky at this price and age should be done justice by tampering with it as little as possible.
Find where to buy Highland Park whisky