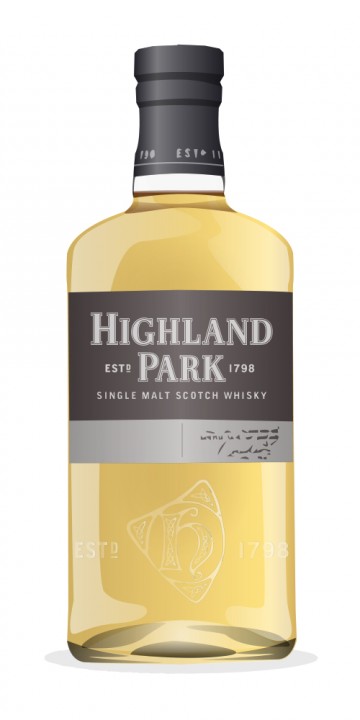 The HP 25 Year Old will set you back around 265 EUR, making it (for me at least) the highest achievable (it ain't no Toshan, after all). So I am going to enjoy this sample very slowly. It has a nice dark colour.
Hmm, the nose is very waxy and peaty and I love it. Of course, we are talking heathery Orkney peat, not the medicinal in your face Islay peat. Loads of fruit à la peach, pineapple on the grill and dried apricots. The honey is quite nice, perfectly combined with the caramel (not too much, luckily). Roasted nuts. Wet grass and even some forest scents. Mint and aniseed! This is quite complex. I could smell this for hours!
Ooh, powerful attack with loads of spices. Nutmeg, black pepper, cloves and ginger. The oak is bigger, but not bitter at all. Honey, caramel, nuts, chestnuts, fruit and a slightly salty edge giving this HP a nice depth. Wonderful trace of woodsmoke.
The finish sets you aflame and lasts quite long, spicy all the way.
I am spoilt!
I've tried the 30yo recently, IMO good but not great, this 25yo will get a try this weekend, thanks for the review.