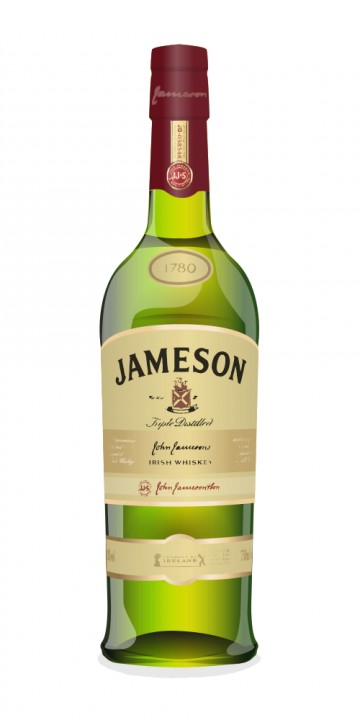 Picked this up today just out of curiosity. Jameson aged in stout barrels. Fresh bottle so dram has been sitting for about 30 minutes to air out.
Nose: First impressions are typical triple distilled Irish whiskey. Fresh cut grass, light. A tad bit of coffee bean.
Palate: The stout barrel shows here. Some sweet chocolate cake, raisins, bitter chocolate covered coffee beans. Yogurt.
Finish: Longer than plain jane Jameson. Sweet chocolate cake and bitter dark roasted coffee beans.
Overall: This is a cool idea that I'm totally for. This is very smooth, inoffensive, and "nice." It left me wanting more flavor though. The flavors are a bit weak and this whole drink felt watered down. It's a sessionable whiskey if that's a thing. Would love to taste it at 50%+ abv.