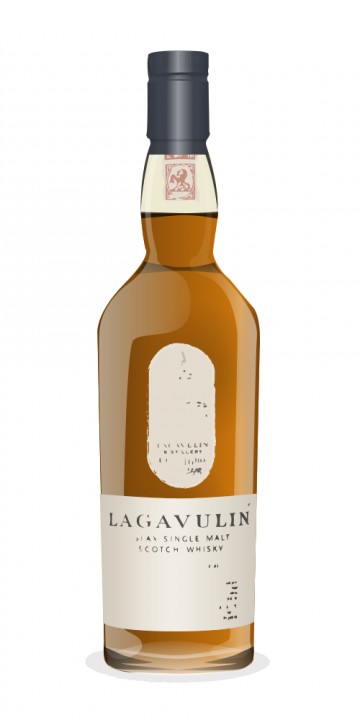 These Laga DE's are getting expensive, aren't they? But still, those of us who love a good sherry/peat fix are bound to heed the call sooner or later. Here we have the 1995 edition, a 16 year old expression that has spent some time in PX casks. Just a drop of water will do, don't drown this one.
Nose: Fruity, deep, and dark. Very berry, with blackberries, gooseberries, strawberries, and cherries. Sherry, peat. dark chocolate, mocha, raisins, rice wine, leather, and brown sugar. Busy and complex nose.
Palate: True to Lagavulin form, this is smooth, creamy, and paced. Laga-style peat, dark chocolate, hazelnut, sherry, berries, coffee, cranberry, and raisins.
Finish: Medium-long, becoming increasingly salty and drying. Peat, strawberry, peach, cherry, hazelnut, cream, vanilla custard, molasses, oak, mocha, and leather.
Thoughts: Really complex stuff. I could fish tasting notes out of this glass all day. But at its core it stays true to the house style, with a sophisticated integration of sherry and peat. It's similar to the 16, but with much more dramatic flair. This is sweeter and fruitier, with the sherry more upfront. Salty and sweetie combine well, and the finish is dynamic and layered. Dessert Laga, really nice.
Great tasting notes, @hunggar! So far I have somehow not managed to try the DE but with your 'encouragement' this should change soon. :-) I am a big fan of the 12-year old releases and this version might give another perspective on Lagavulin. By the way, I like your 'very berry' description: reminds me of an expression I heard in Japan and I think I know exactly what you mean by that. Good stuff!
@Pierre_W, this is a fantastic dram, but I did fail to mention in my review that it's on the light side. 43% does hold it back, and it's a sweet one. It's very good, but it's no 12 year old (which is cheaper). That being said, it's really layered stuff. And yes, very berry.