Ledaig 15 Year Old
Ledaig 15 Year (Signatory Bottling)
0 485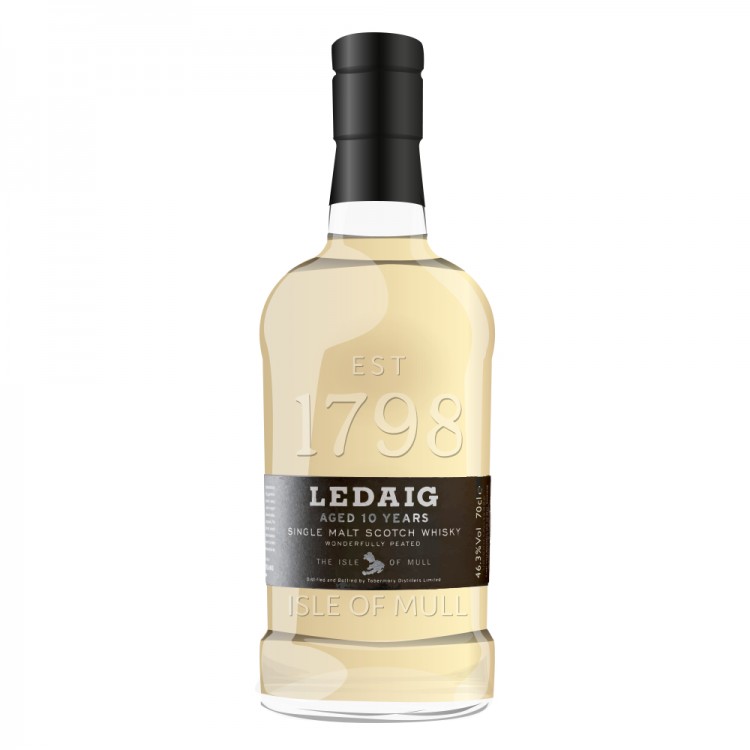 Nose

~

Taste

~

Finish

~

Balance

~

Overall

85
Distribution of ratings for this: brand user
Reviewed is a Signatory bottling of this Ledaig – fairly certain I'm dealing with the same Scotch in a different bottle than pictured.
Nose: bare-knuckle strong, very dry, almost grappa-like. Grapefruit rind, white grapes, bitter walnuts.
Body: An oily, coating mouthfeel. Slippery. Resists chewing.
Palate: The nose was going for a knockout punch, but the fist halts inches from your eye and you're relieved, delighted even, because you're in second grade and this is the first time someone's played this trick on you.
Remarkably subtle. Mellow nuts, mapley sweetness, and cereal grains just barely appear – very little of the tidal character you might expect from an island dram.
(A semiotic debate: can subtlety truly be 'remarkable'? There's something oxymoronic about this phrase, as subtlety is, by definition, kind of unremarkable. Maybe saying "remarkably subtle" is a bit like saying "very unique," a phrase that has grated me since childhood. Unlike uniqueness, there can be varying levels of subtlety, but I think remarkableness could only really refer to the fact that something is surprisingly subtle, unexpectedly subtle, which this dram is. What I'm really trying to get at is that the subtlety here achieves remarkableness by being both a) at a high level and b) surprising in context.)
Finish: Like the "twist-in-the-tale" at the end of an O. Henry story. Rosewater. Mulling spices. And where are these fruits coming from? A dazzling array of berries – blackberries, cranberries, overripe cherries. They start off as dry, shriveled things and burst into juicy bloom – a film in reverse. Which brings me to my next point: "Wow them in the end and you've got yourself a picture, kid. Action!"
Find where to buy Ledaig whisky