Talisker 18 Year Old
Like a perfectly tweaked version of the 10 year old
0 393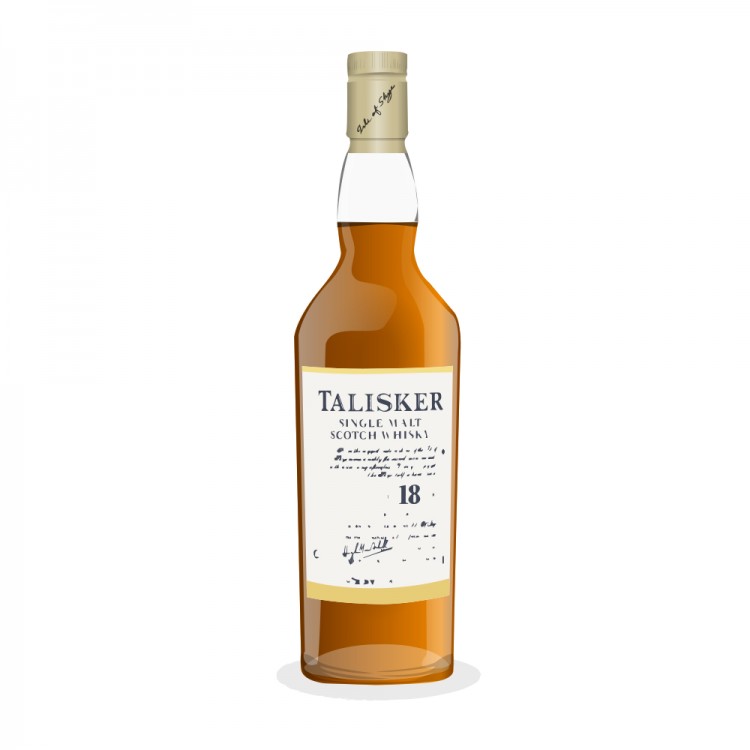 Nose

23

Taste

23

Finish

23

Balance

24

Overall

93
Distribution of ratings for this: brand user
Once I had completed my tasting of the four Lark malts, I saw the Talisker 18 on the shelf, and thought why not?
The smell is warm, filled with salt, peat, leather, smoke, and underlying hints of maple syrup. With water I start the maple syrup broadens, along with added iodine and good tobacco. Perfect for a cold winter evening.
The taste is a continuation of the nose. Salt, peat, leather, caramel notes. There is tobacco and and a hint of spice. The smokiness is of a clean burning dry wood fire. Very warm and savoury.
The finish is a long, slow burn. With gentle peat and smoke notes, and an initial spicy tingle.
This is a superbly balanced malt - if you could take the 10 year old and just tweak it slightly to be completely perfect - this is what you would get. Good for special occasions, and easy enough to be a daily dram (if you can afford it). I'm definitely going to be getting a bottle for my shelf at some stage!
Find where to buy Talisker whisky