Talisker 18 Year Old
Awards Night
0 1096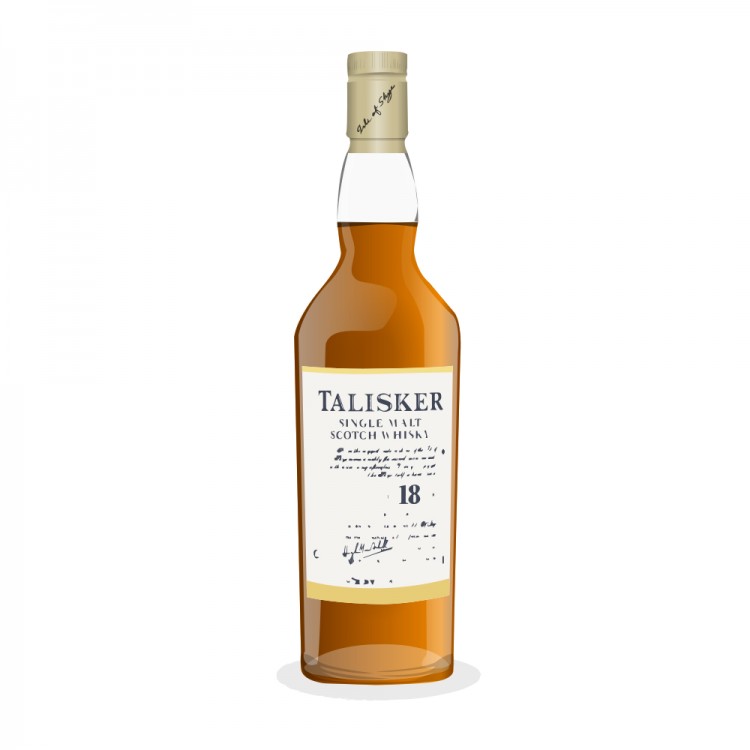 Nose

25

Taste

24

Finish

23

Balance

24

Overall

96
Distribution of ratings for this: brand user
So tonight is the Canadian Screen Awards, our country's answer to the Oscars. Since no-one goes to Canadian films (so the public has no idea what is up for awards), they have to jazz it up by awarding TV shows as well, and getting Martin Short to host (who, thank God, is better than any Oscar host since Bob Hope). I'll be attending tonight, cheering our films on. And what better way to mark the day by also tasting an award-winning malt from one of my favourite distilleries?
Like the 10 Year Old, the 18 is primarily ex-bourbon cask malts with a smaller proportion of European oak ex-sherry casks. Thank you to Paul Santos for this generous sample.
The colour is a medium gold. On the nose, peppered herring wrapped in caramel and high-quality milk chocolate. Enormously complex. Tangy peat, mint, sage, leather, wood polish, musty library. Cinnamon and cloves. Banana and papaya. BBQ pulled pork. The subtle smoke that wafts up is glorious. Incredible. No need for water, which dulls the edges a little.
On the palate - incredible. The creamy mouthfeel combined with the kick and spice is a perfect balance. Chili peppers, toffee, nougat - and then it gets hotter and hotter, in the best way possible. Honey and bacon. Darker fruits combined with fresh and vibrant peat. Spectacular. Although the water dulls the nose, it opens up some spice on the palate.
The finish features more smoke in the back, with freshly ground black pepper up front, and some more chilies in the caramel and vanilla. This is one of my very favourite Talisker expressions, absolutely stunning. Side-by-side with the excellent 2000 DE, the 18 blows it away in complexity and range. This won World's Best Single Malt at the 2007 World Whiskies Awards, beating Yoichi 1986 and Balvenie 1972 Vintage Cask. If you can grab one, do it - and while you're at it, grab me one too!
Find where to buy Talisker whisky