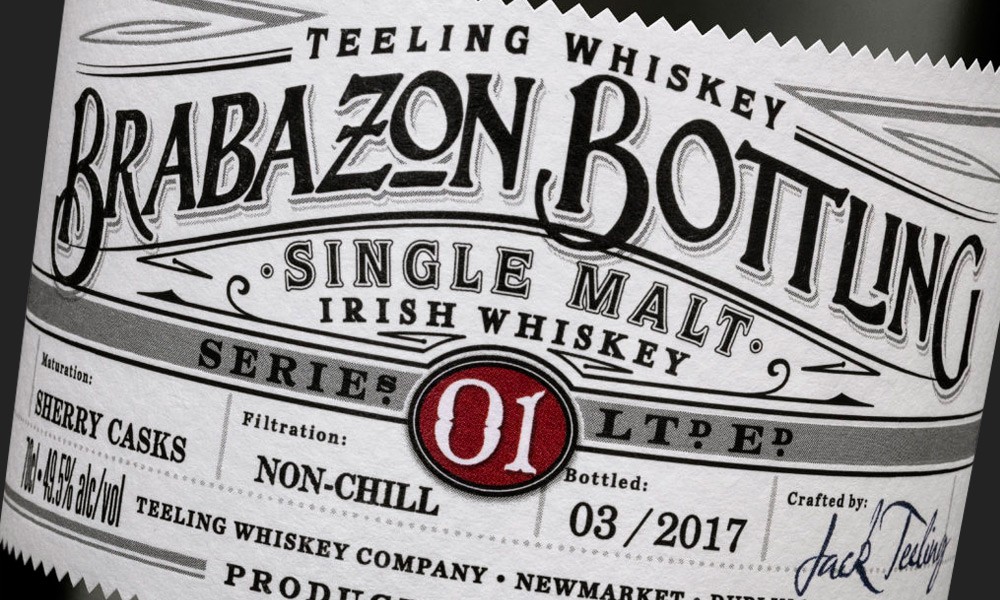 The Teeling family has a long and illustrious history in Irish whiskey production and although the Teeling Whiskey brand and distillery is relatively young it hasn't stopped them releasing some fine whiskeys.
Consequently any new release from Teeling is an exciting event and the handsomely packaged Brabazon Bottling Series #01 is no exception. Matured in a variety of sherry casks and bottled without chill filtration at 49.5% ABV this look like a corker.
The Teeling Distillery is located in the Liberties district of Dublin and the new series is named after the Brabazon family who presided over the commercial growth of the area from the 16th - 19th centuries. One of the entrepreneurs who was attracted to the area was Walter Teeling who established the original Teeling distillery there in 1782.
The initial release will be available in Ireland only before rolling out to France, the Benelux, Switzerland, Germany, Russia, Australia and select Asian markets. There's no mention of the UK or US at present so it's one to pick up on your travels.