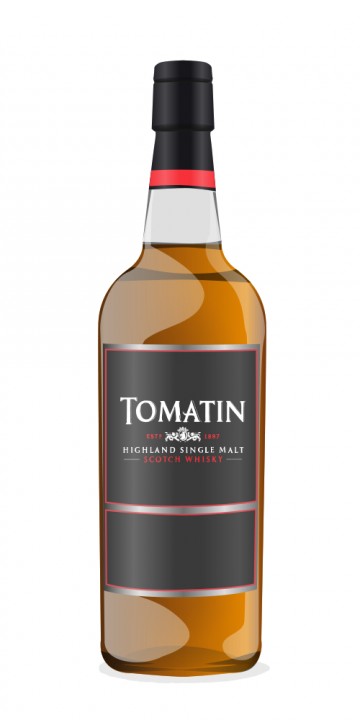 The second in my vertical Tomatin tasting is the 15 year old matured in "traditional scotch whisky oak casks". Does that mean first fill ex-bourbon? Refill casks? Who knows? The interwebz says it's American Oak. I believe this expression is discontinued, or will be soon.
Nose (undiluted): Definitely no sherry casks here. Or very little if there are any. Bright nose, oranges, lemons, honey, something vaguely floral, vanilla maybe, toasted oak
Palate (undiluted): a bit richer mouthfeel than the 12, a slight waxiness, sweet with vanilla, almonds, and oak
Finish: medium length, vanilla frosting, cream, almonds, oak
The 15 Year Old Tomatin isn't super complex either, but what it does it does well. This is very pleasant, but I'm not sure what separates it from other whiskies in this age class or price point. I don't think this is currently available in Ontario, or anywhere for that matter. I don't what price it would command if it were. As far as unsherried, unpeated, ex-bourbon malt whiskies, I think I prefer Aultmore 12 to this Tomatin 15. Now that's not to say this is bad whisky; it isn't. But it may be a perfect example of "older doesn't mean better".