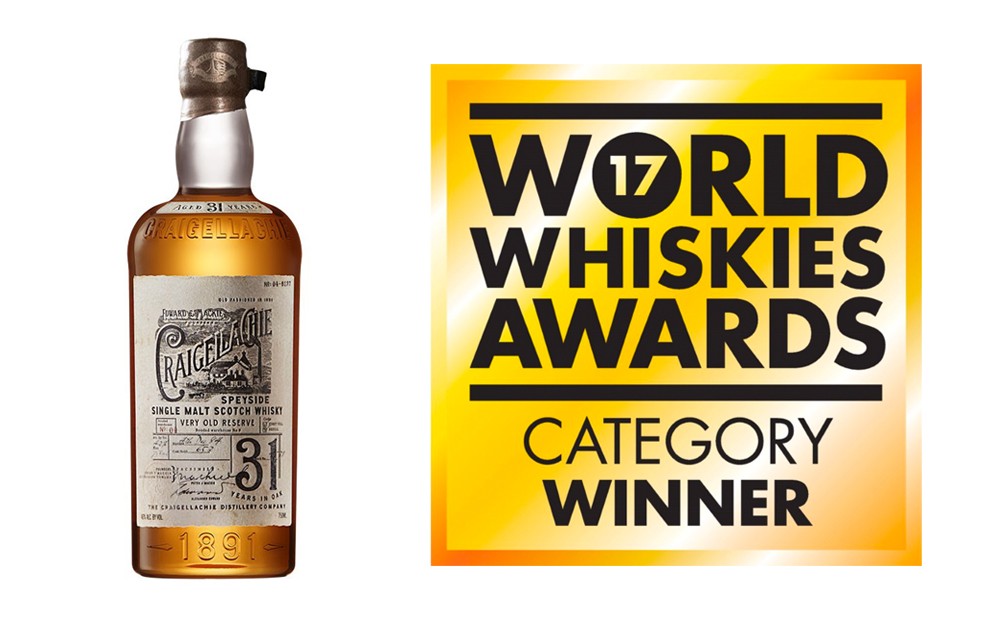 There are a couple of red letter days in the whisky calendar where the world's best whiskies are declared. One is the day Mr Murray's Whisky Bible is published - also known as Jim Murray Day. This is the one the mainstream media seem to latch on to, usually declaring a crisis for Scotch whisky because Jim Murray hasn't picked a scotch for the top prize. Jim Murray, of course, is our self appointed leader and his personal tastes, and whatever axe he has to grind that year, trump anyone else's opinion.
The other is the publication of the World Whiskies Awards results. I was a judge for three years and I can tell you that a large panel tastes hundreds of whiskies over successive rounds. By the time it reaches the final a whisky will have been tasted countless times by many judges. The tasting is blind and unbiased and, as such, reaching the final, let alone topping the awards, is a remarkable achievement.
This year's top prize, for the World's Best Single Malt, goes to the Craigellachie 31 Years Old. The complete list of category winners is as follows:
World's Best Grain
The Fuji-Gotemba Distillery - Single Grain 25 Years Old Small Batch
World's Best Bourbon
John J. Bowman - Single Barrel Bourbon
Best Canadian Blended
Gooderham & Worts
World's Best Corn
Ironroot Republic –  Ironroot Hubris Corn Whiskey
World's Best Flavoured
J.P. Wiser's - Hopped Whisky
Best Irish Single Pot Still
Redbreast - 21 Years Old
World's Best Rye
A.D. Laws - Secale Straight Rye
World's Best Wheat
Bainbridge - Battle Point
World's Best Blended Limited Release
J.P. Wiser's - Dissertation
World's Best Blended Malt
Johnnie Walker - Green Label
World's Best Blended
Suntory - Hibiki 21 Years Old
World's Best Single Cask Single Malt
Venture - Chichibu Whisky Matsuri 2017
World's Best Single Malt
Craigellachie - 31 Years Old
We'd like to extend our congratulations to the winners and we look forward to the autumn when Jim Murray will deliver his verdict.