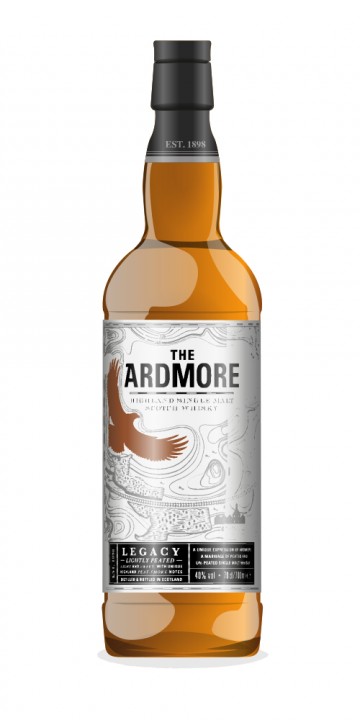 Today brings us to Ardmore's entry level NAS malt, Legacy.
The colour is a bright gold. Lovely peat wafts on the nose, with lemon zest, vanilla extract, fresh pastry, light honey and ginger. Faint hint of cinnamon. The peat becomes a bit smokier with water. Quite lovely.
On the palate the peat is a bit more restrained, with the dominant notes being lemon curd, light honey and more ginger. Silky mouthfeel. A bit peppery. The lemon could be dialled back a bit here, though water helps smooth it out and brings out the sweet malt.
The finish is tart with very pronounced citrus, candied ginger and pine. This is a nice Speysider but there is a bit too much emphasis on the citrus aspect, particularly on the finish where it is almost unpleasant.
OK only two more whiskies in the calendar left! So excited!
@talexander thank you for your review. I've left Ardmore Legacy on the shelf for years, and expect to continue to do so. The old Ardmore 'Traditional Cask' sounded more interesting to me.
@Victor While not among the 50 in my top 10, I did rate Legacy higher than the traditional cask. Surprising as the former is 40% and the latter was 46%.