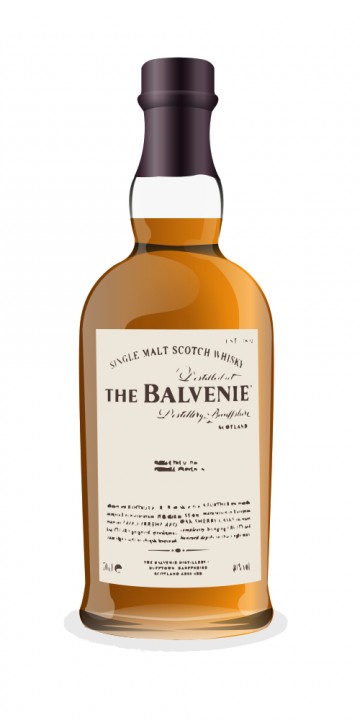 Does age matter? This expression replaced the 10 years old Founder Reserve not too long ago, I liked the simplicity of the Founders Reserve so was probably a little prejudiced against this bottle from the start.
A sweet zesty aroma, with vanilla and spice. Medium full body with oranges, spice in the form of cinnamon, sherry, honey and a bitter note which I can't pin down to a particular flavour. The finish is a touch weak with a bittersweet flavour dominant rather like cola, with a touch of orange predictably.
Nice plain malt whisky, but with the emphasis on the plain. I'm not convinced this is an improvement on the Founders Reserve and the extra two years seem to be a reason to raise the price rather than the quality of the whisky.
Nice review...Must agree with you that the Signature series wasn't anything special.
About 10 years ago was when I got into single malt scotch...Enjoyed a few drams of my mothers Founders Reserve...Got me hooked!
Wish Balvenie would resurrect this fine malt, but as of right now - it appears Balvenie is enjoying elite status with their new ranges that they conjure up.
Elite distillers might find interest in their wears wanes as their entry level offerings become mediocre and pricey.