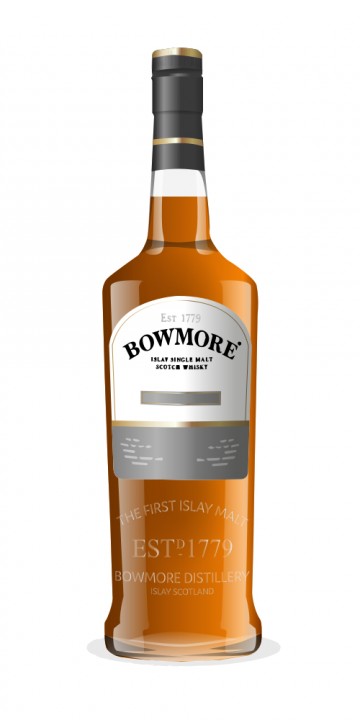 This whisky has been finished in a ruby port cask which would explain the attractive rose copper colour and the name. Ruby ports tend to be young, fruity and sweet, how does that work with Bowmore's Islay spirit?
The aroma is a bit one dimensional with a sweet toasty caramel like aroma, not exactly what I would expect of ruby port or Bowmore. Undiluted the body and weight just smother the senses, rich bitter sweet winey flavours combine with caramel to make a heady mixture. The lack of fruity flavours surprises me a little, but I can find none of the red berry fruity flavours I was expecting. The finish is a touch dryer, but still quite sweet some cocoa and liquorish make fleeting appearances. The finish is a touch short given the abv.
The resulting drink is something that would follow Christmas diner quite well in my view. A pleasant warming after diner dram, with plenty of depth of flavour, but little complexity or interest beyond the rich toasty cask infused character.
It took me a while to acquire this bottle back in the day. It was launched early in the phase/craze of cask finishing and was quite pricy I seem to remember. It's slightly disappointing to revisit now there have been so many better attempts at this kind of marriage.