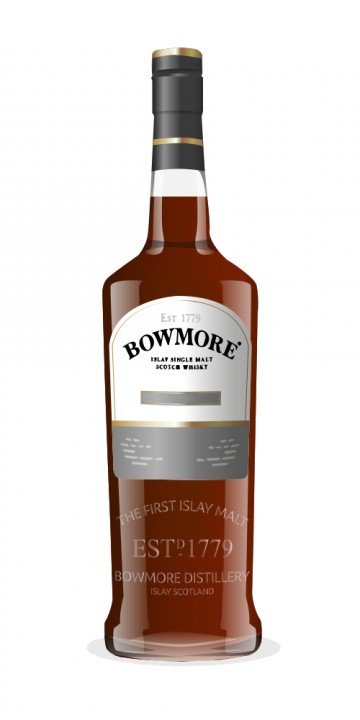 Bowmore seems to be the overlooked middle child of Islay. A lot of people hate them, seemingly for no reason. I get that most of their core expressions are bottled at a low abv. While that's disappointing I enjoy most of their offerings nonetheless. There's a time and place for everything. I should note that my bottle did not say "Darkest" on it, so I'm not entirely sure if this is the same whisky as the one released under that label.
Tasting Notes
Nose (undiluted): gentle smoke, peat, and a little iodine. There's more seaweed here than in the 12 year. With a little rest in the glass, there's some dark fruit (raisins, dates, figs) but the sherry profile doesnt dominate in any way.
Palate: very tame arrival, but there is some oiliness to it, a bit of smoke, cinnamon, and some faint berries (blackberries and raspberries) appear. Interesting.
Finish: things get interesting here. The smoke reappears along with the iodine-laced peat, followed by what I can only describe as a big hit of beef jerky. That's a good thing, in my humble opinion. As the jerky fades, the signature "citrus and sugar cookies" note I get from Bowmore appears and lingers longer than I would have expected.
I enjoyed this Bowmore far more than I thought I would. While it's not a Cask Strength offering, there's more than enough complexity going on for me to believe that I'll be purchasing this one again.
@OdysseusUnbound I like it, but at about 82-84 points. At 46% I would probably rate at as high as you did. I had the 18 recently and I would not not buy it again. The 12 is ok, but the 15 is the only one I would buy again. Now the Laimrig 15, that's a totally different animal.
Taste is subjective, and if you like it, enjoy.
Cheers.
@OdysseusUnbound pick up some more for me, as well as some Stagg and a few of the LCBO's Black Bowmores they sold for $100 apiece in the 1990s...