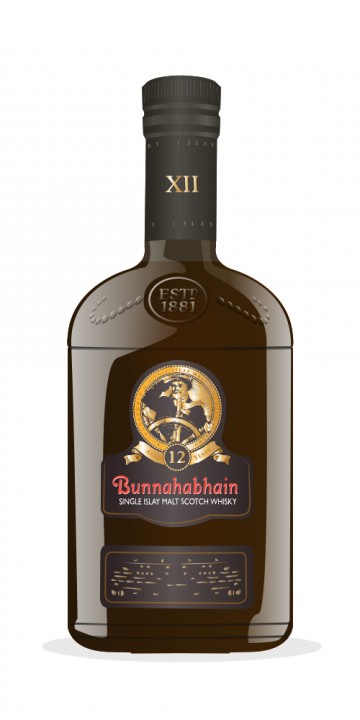 This is the first wine-cask finished Bunnahabhain I've encountered. It does not specify which wines are used - only that they are French and Italian Reds.
Nose: Toffee with sharp red fruits. Grapefruit and citrus(!??!). Quite salty. Obviously a young whisky as it still has that slight 'rubbery' edge to it.
Palate: Mainly salty toffee. Marshmallow. After a few seconds the wine-effect becomes apparent with some sharper red and black berry fruit flavours coming through. I can also detect red apples and a slight spiciness. Becomes sweeter the longer it sits in the glass - like a glacier cherry has been dissolved into it.
Finish: Medium-long and dry. Toffee stays to the end.
The potential is there. There are some really nice flavours here, but I think the base spirit needs 2-3 years more in the cask to really meld them together. I actually think it could be a great whisky with a bit more ageing. As unfortunately seems to be the trend nowadays this is a NAS bottling, but I'd hazard a guess at it being 5-6 years old.
I find the idea of a bunnahabhain finished in wine cask very appealing, however the price seems a bit high!
Me too!
(OK, well played. This kinda stuff kills me.)