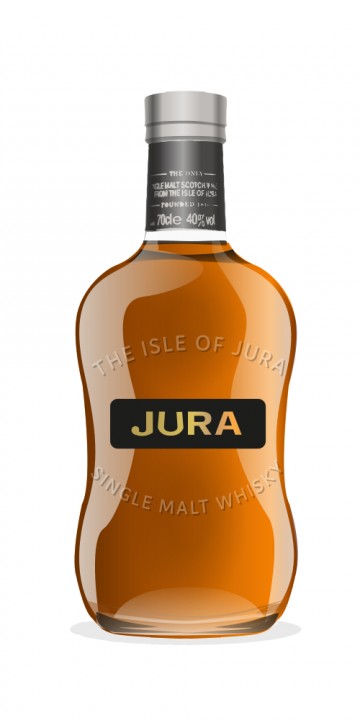 This Isle of Jura 21 Year Old was launched to celebrate the 200th anniversary of the distillery. It matured on sherry casks from the Gonzales Byass bodega (which is also often used for Dalmore). According to manager Willie Cochrane, even some casks from 1963 were used in the mix.
It smells very sweet on nougat and Fanta, with furniture polish and salted peanuts as a bones. Very inviting without the jute or rancid edge that I often find in Jura. Hints of citric acid. Touch of cinnamon.
It is very creamy and mouth coating with a rich fruitiness, before the spices kick in. Nutmeg, cinnamon and a pinch of salt. Hint of liquorice.
Fairly long finish in which some more oak and even a bit of smoke develops.
Attractive Jura, around 130 EUR.