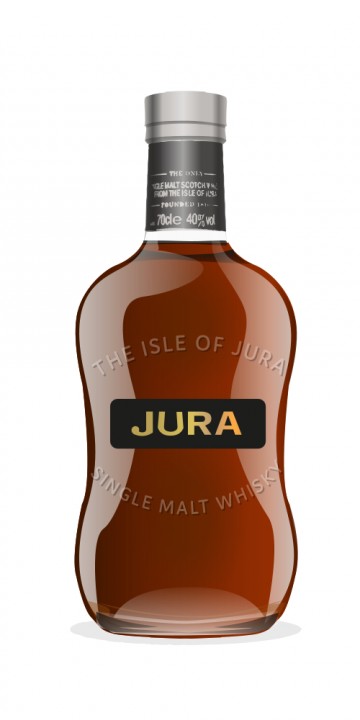 This expression, Beinn an Oir or Mountain of Gold, is a limited bottling of only 1366. It's a part of the Paps of Jura series, three Jura whiskies with a wine finish, launched during Feis Ile 2009. The Mountain of Gold is the highest of the three Paps with an altitude of 785 meters. The liquid counterpart is a 15 year old single malt with a finish on Pinot Noir wine casks.
The nose reminds me instantly of a dusty basement, where mushrooms are being plucked. But if you give it some time, you'll be offered a sweet bouquet of chocolate (cacao), with violets and almonds.
The palate offers dried fruits with aniseed and soft pepper. The Pinot Noir is obvious in this one. A touch of liquorice and marzipan.
The finish is not very long and leaves your mouth completely dry.
You can still find this bottle, but it will cost you about £100, which I find a bit much.