Nikka from the Barrel
Japanese gem
0 091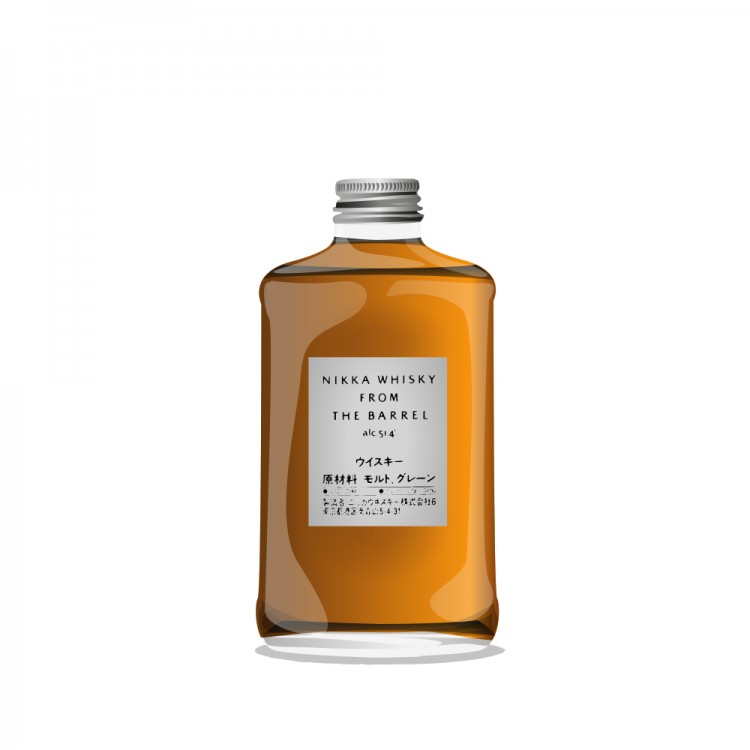 Nose

~

Taste

~

Finish

~

Balance

~

Overall

91
Distribution of ratings for this: brand user
This is a Japanese whisky that's been on the local liquor store for a year now. A good whisky buddy 6 months ago picked it up and has been nagging me ever since to just buy it. Got the last bottle and after giving it a try, well, oh boy am I happy I did.
Nose: Very floral, rose water and other flower notes, good hints of spice (star anise, clove, nutmeg, hints of cinnamon), apple peel & hints of other citrus notes (Lemmon and lime peel), a note of well cooked bacon fat, some toasted malt notes and ginger. Note: At first the floral notes where overwhelming but with airing over 30 minutes it opens up to one of the most fantastic whiskies that has ever graced my nose. Give plenty of sniffing time to this one.
Nose with Water: lighter, slightly more perfume like, more notes of ginger and toasted white bread, slightly creamier.
Palate: Dry and Perfume like, a lot of floral notes, some brown sugar sweetness, a background hint of cinnamon and clove, herbal notes of quality green and white tea, some toasted bread and ginger.
Palate with Water: The same but more mellow, if you find the cask strength to intense water it down otherwise in my opinion it's best in its undulated form.
Finish: Citrus (Lemmon peel and orange), a little salty, hints of cinnamon, some oak and a little hint of vanilla sweetness.
In my opinion this is an absolute gem. To break it down for me at least it was $62(AU) for a cask strength whisky that is absolutely fantastic. Sure it's a 500ml bottle but it's still great value especially when you consider the cost of cask strength scotch. Give this bottle a go, you will not be disappointed.
Find where to buy Nikka whisky