Old Pulteney 17 Year Old
Shapeshifting Seasider
0 084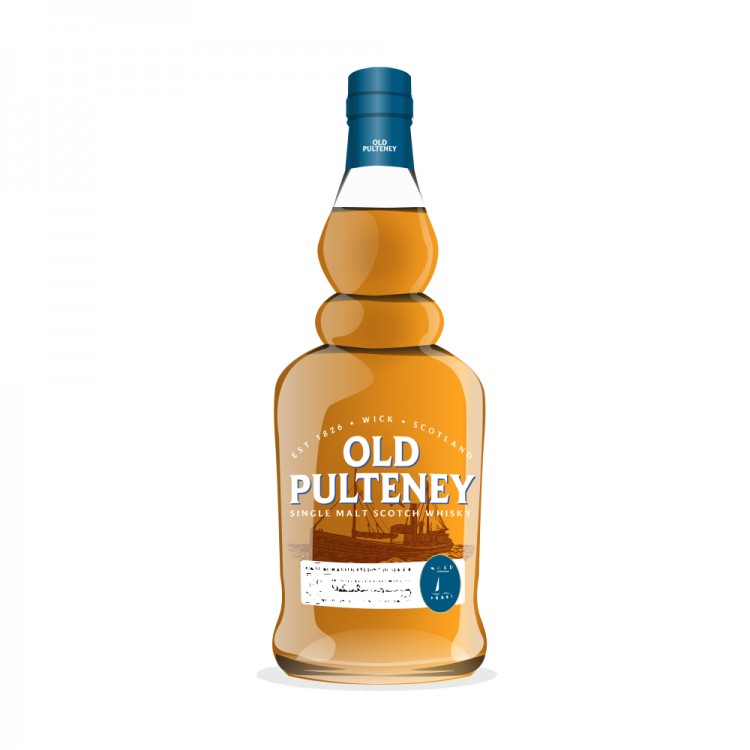 Nose

23

Taste

21

Finish

19

Balance

21

Overall

84
Distribution of ratings for this: brand user
I sampled the 21 year old OB and an independent 12 year old bottling last year, both of which I liked very much in their own way, so decided to fork out for this OP17 that I found recently for a good deal. Bottle has been open for a week now, and have had three drams since.
Nose: all the briny, waxy loveliness generally associated with those Northern Highlanders (Clynelish, Brora…) undercut by some fruitiness, with pear & ginger. Further sniffing reveals some earthy, grassy notes. This is a quite wonderful nose!
Motuhfeel: Medium-to full bodied, a little creamy Palate:. Zesty and a little sweet. Walnuts & vanilla sit on a bed of barley, becomes verry grassy and even a bit harsh after a few swirls around the tongue. Bit of a letdown after that great nose.
Finish: Quite long, but not what I expected. The nice palate doesn't follow on to the finish… brine and salt are in the background, and quite hard to pick up. It's more lemon and herbs. Hmm…
The whole experience has left me feeling rather pertubed. It's a subtle shape shifter, never really giving you what you expect (which can be a good thing). Great nose, nice enough palate, but then let down by the finish. I'll revisit it again in a fortnight to see if things improve.
Find where to buy Old Pulteney whisky