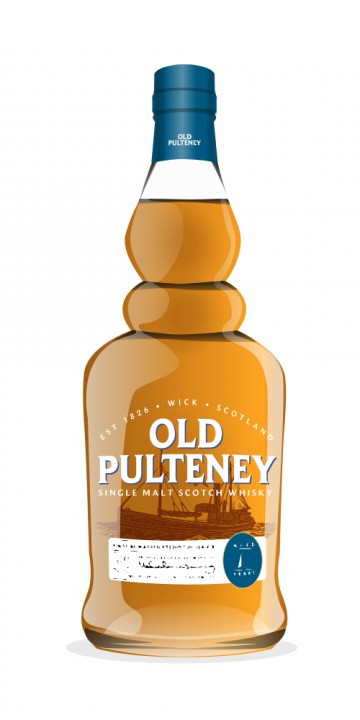 I finally decided to open my bottle of Old Pulteney 21-year old that I had been stacking away since 2017. It was matured in fino sherry (one third) and refill bourbon casks (two thirds) and was discontinued in 2017.
The nose is sweet and fruity. There are flavours of sherry, nutmeg and orange peel, followed by a hint of lemons. Later on, lovely apricot flavours appear, together with some waxy notes.
The palate is full-bodied and brings more lemon and orange peel flavours. Then there are malty and salty notes, followed by honey and a whiff of brine.
The finish is of medium length, with a touch of mint and a good dose of wood spice.
This is a top notch malt, no question about that. Excellent stuff from Wick!
I miss this malt.
One of my memories that drives FORO is seeing it in Tesco's on offer at just under £100 just before Christmas a few years back and thinking it was a lot of money to drop just before Christmas and deciding I'd buy a bottle in the new year.
I didn't realise they'd discontinued it.
@Pierre_W, a nice review for a nice whisky. Thank you for putting this back on my radar.