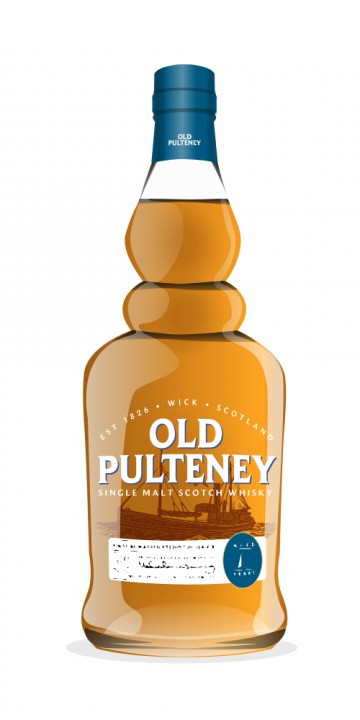 I finally decided to open my bottle of Old Pulteney 21-year old that I had been stacking away since 2017. It was matured in fino sherry (one third) and refill bourbon casks (two thirds) and was discontinued in 2017.
The nose is sweet and fruity. There are flavours of sherry, nutmeg and orange peel, followed by a hint of lemons. Later on, lovely apricot flavours appear, together with some waxy notes.
The palate is full-bodied and brings more lemon and orange peel flavours. Then there are malty and salty notes, followed by honey and a whiff of brine.
The finish is of medium length, with a touch of mint and a good dose of wood spice.
This is a top notch malt, no question about that. Excellent stuff from Wick!
As an aside - is it me or are supermarkets stocking lots more 'rubbish' these days? You used to see some good malts on the shelves but I hardly even bother looking anymore.
I don't know about supermarkets, but most of the shelves at the LCBO are full of "rubbish". It's sad, but the market is probably split 90/10 when it comes to crap/quality. The "rubbish" keeps the lights on, so to speak, while the "good stuff" is purchased by the minority who aren't just looking to get pissed on a Saturday night.
@OdysseusUnbound - I guess it's slightly different in the UK as we don't have the alcohol mafia (just the 'hidden' tax!) so you can find malt whisky pretty much anywhere they sell alcohol.
Reading between the lines (of your post and what I see over here) I'd guess your LCBO shelved are filled with the same fodder as here. Still, I can't complain as the 10% that you speak of will be easily found online in the UK; and on that front we're spoiled for choice. Waitrose (a more upmarket supermarket) apart, it does seem as if the bulk of what's out there is NAS and 40% stuff - You may find an Ardbeg 10 if you're lucky . . .