Talisker 18 Year Old
Smoked Saltwater Taffy!
0 089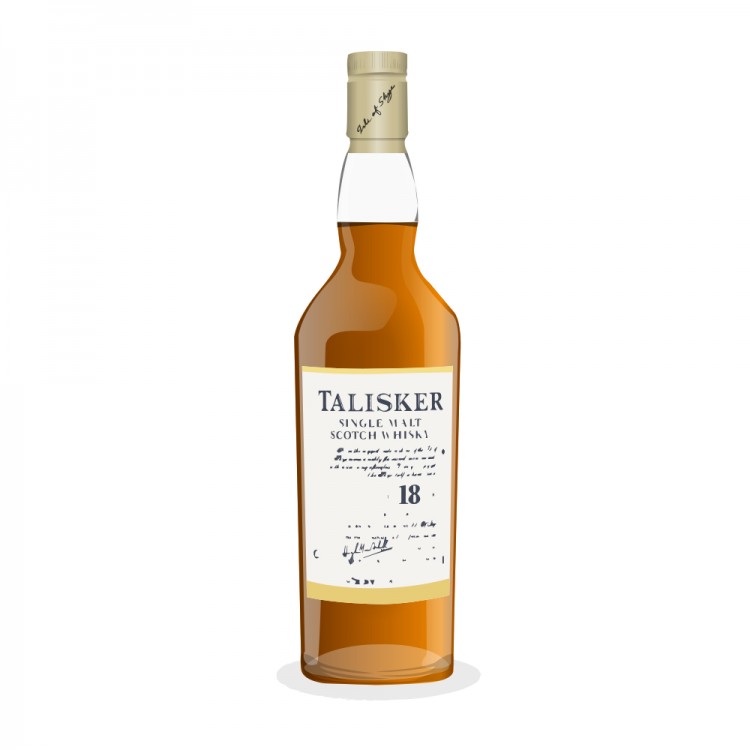 Nose

~

Taste

~

Finish

~

Balance

~

Overall

89
Distribution of ratings for this: brand user
I have never tasted Talisker 18yr before. I stumbled across a Talisker three pack of 20cl bottles: 10yr, '92 Distiller's Edition, and 18yr. I am really excited about tasting these whiskies, as Talisker is a real crowd favorite.
Talisker 18yr is bottled at 45.8% ABV.
Nose: Much subtler than the 10yr. Much more Highland Park-esque. This is very elegant. More sea salt and less smoke than the 10yr. The soft fruity notes are developing slowly. Not too sweet, but more like a dull pear.
Palate: Mmmm! Fruity! Kind of like salt-water taffy. There is some smoke there, but not much.
Finish: There's the smoke! Nice... Ooh! And there's the sweetness coming through. Delicious!
This is very similar to Highland Park 18yr. The nose is not quite as fruity as the HP 18yr, but it develops slowly. Obviously the HP 18yr is sherried more than the Talisker 18yr, but it is still very nice. If the two whiskies were the same price, I think I would go with the HP 18yr. I think its combination of sweet smoke trumps the saltier and less sweet Talisker 18yr.
Find where to buy Talisker whisky