Talisker 18 Year Old
A majestic single malt
0 488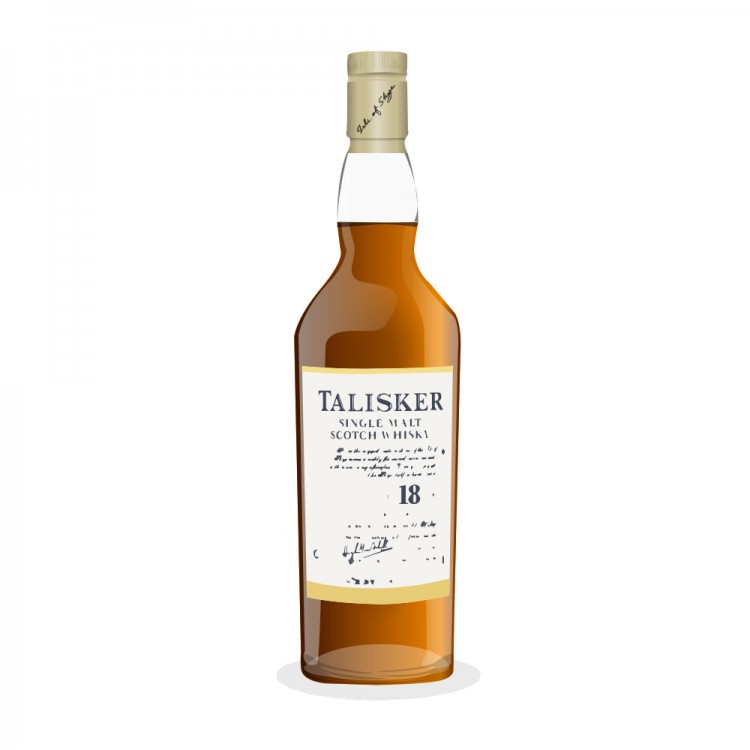 Nose

~

Taste

~

Finish

~

Balance

~

Overall

88
Distribution of ratings for this: brand user
Talisker distillery is the only distillery on the Isle of Skye and was founded in 1830 by Hugh and Kenneth MacAskill, sons of the local doctor. It was rebuilt between 1880 and 1887, and was extended in 1900. In 1925 the distillery was acquired by the Distillers Company Ltd and today is part of Diageo. In 1972 the stills were converted to steam heating and the maltings floor was demolished. Talisker distillery is famous for its stills' swan neck lye pipes: A loop in the pipes takes the vapour from the stills to the worm tubs, so that some of the alcohol condenses before it even reaches the cooler; it then runs back into the stills and is distilled again. The 18 year-old expression has been part of the Talisker core range since 2004.
The nose is rich, sweet and fruity, with pears, caramel and ginger. There are also notes of plastic and furniture polish, as well as just a hint of smoke. All in all this a softer and sweeter nose than the one of the 10-year old.
The palate is medium-bodied and full of a variety of flavours: I got pears, vanilla, as well as coffee. Towards the end the palate gets smokier and spicier, culminating in a peppery kick.
The finish is of medium length, peppery and spicy.
This is a majestic single malt, with the fruity and spicy elements wonderfully balanced. While the 10-year old was already very good to taste, this one takes it to the next level! I can very well picture myself drinking and enjoying this on a cold and stormy night. Brilliant!
Find where to buy Talisker whisky