Van Winkle's 13 Year Old Family Reserve Rye
Sunshine in a Bottle
0 395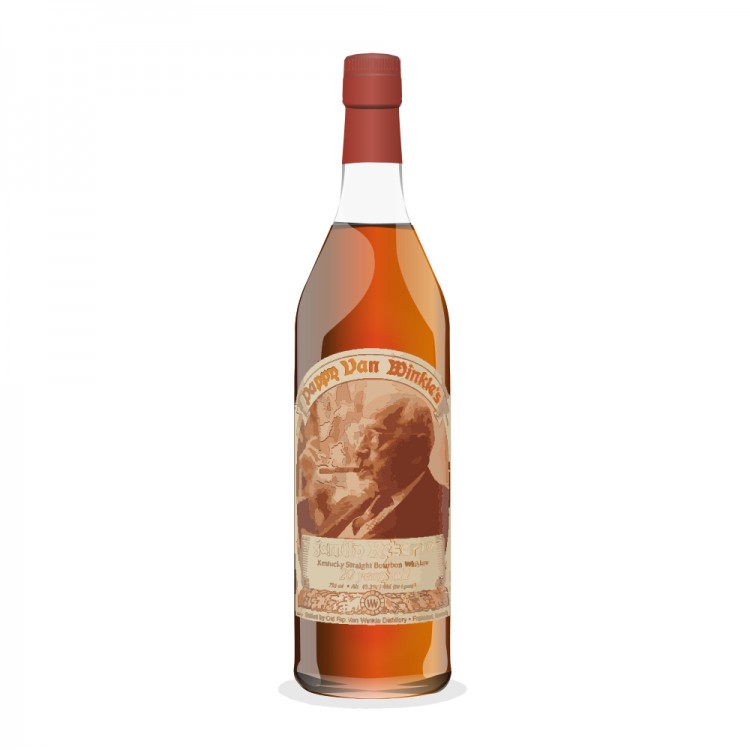 Nose

24

Taste

23

Finish

24

Balance

24

Overall

95
Distribution of ratings for this: brand user
So I've had a few forays into Bourbon, but so far with little success. They've been too big and hot for my palate compared with the single malts and master blends I'm into.
That was until I finally got to try my first Van Winkles. The key is perhaps the wheat content, which softens and mellows the flavours. Ageing might also be a factor in the depth and subtlety of this whiskey.
Tracking down a bottle to buy has been too tricky, so in the UK I visit the Craft Beer Co bars to drink these. Out of all of the Van Winkle stable the 13 Year Old Rye is the one I keep coming back to.
Colour: A tawny golden orange sunset to light brown.
Nose: The most alluring aspect of this Van Winkle. Fruity, grape, vanilla, spicy, maple syrup, caramel, and then an added dimension of a white wine vinous quality like a light sherry, cognac or a fine Sauternes. It's a character I call sunshine in a bottle. Sweet vinous depth. There are also the faintest hints of new leather.
Taste: A little hot on the first couple of sips and then it smoothens out quickly. Toasty oak and vanilla, spicy, maple syrup sweetness, caramel, that white grape vinous note, Sauternes, rye grain tang and spiciness.
Finish: this is long lingering and deep. Toasty oak and vanilla, caramel, creamy. Wow.
Find where to buy Van Winkle whisky