WhistlePig 10 Year Old Straight Rye Whiskey
SWC Review
0 2180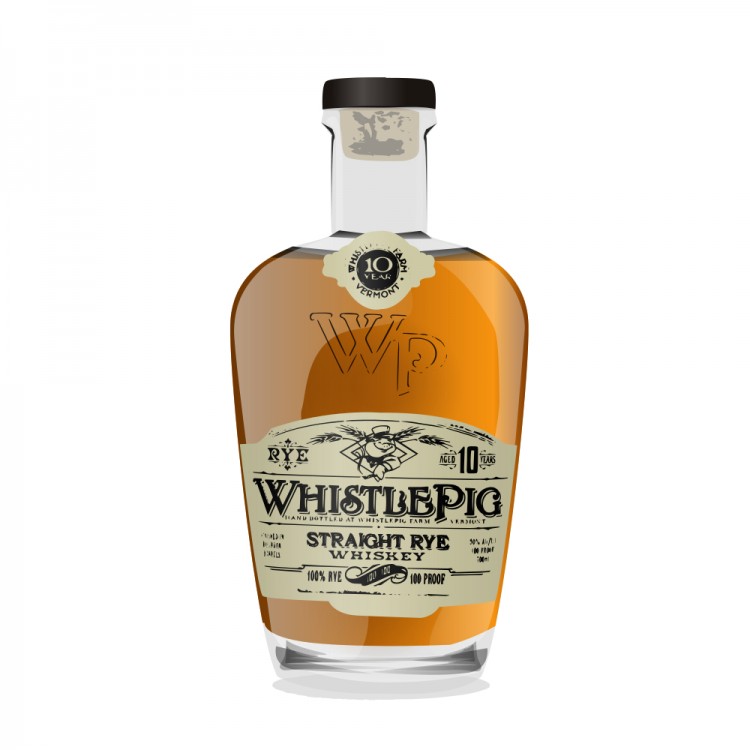 Nose

~

Taste

~

Finish

~

Balance

~

Overall

80
Distribution of ratings for this: brand user
Nose- Quintessential rye notes of dusty spice, menthol, spearmint. As it opens up, vanilla sweetness with caramel, candied toffee. Peppery, pine and grapefruit citrus.
Taste- Gripping with grapefruit, prickly spice, leather and cloves. Hints of sweetness, vanilla. Pine and dry.
Finish – Long. Herbal and finish. Aromatic, peppery clove.
Comment- A go-to classic rye expression. Quietly interesting with a contemplative complexity to it. Perhaps not the juggernaut of flavor some claim and that is the main disappointment. Pricey, too.