Arran Amarone Cask Finish
Sweet as a nut
0 091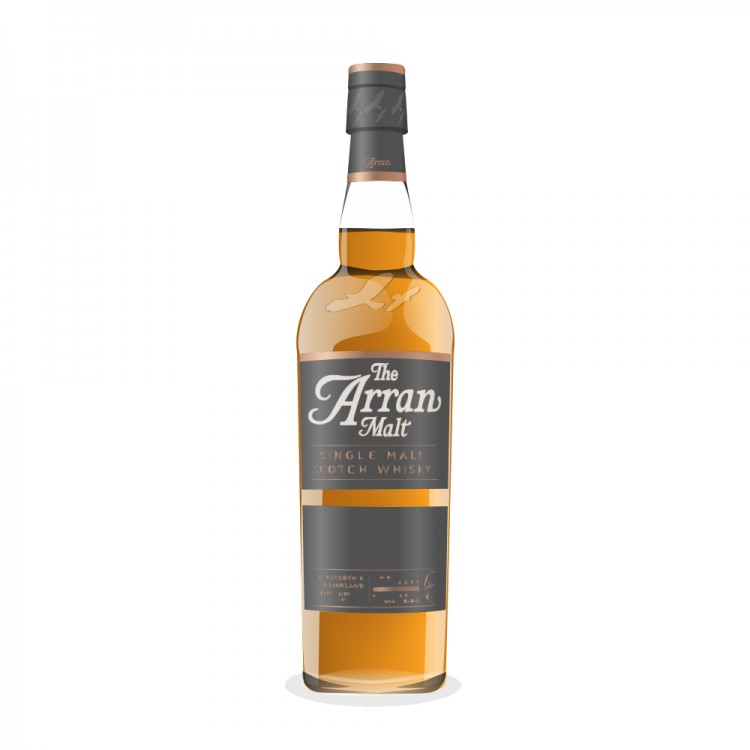 Nose

24

Taste

24

Finish

21

Balance

22

Overall

91
Distribution of ratings for this: brand user
This expression certainly provides some bang for the buck, bottled at 50% it's not quite cask strength, but undiluted its mouth puckering stuff. The alcoholic attack is supported by some strong malty smoky flavours from the spirit and softened by a generous ladleful of sweet nutty goodness which I assume hails from the amarone casks.
The initial nose is very strong with pecan nuts, cocoa and pine smells and a distinctly sweet profile. Plenty of enjoyment to be had in savouring the aromas before wetting the palate. When you do dive in the alcohol is very apparent as is the sweetness. The undercard is occupied by a range of flavours including more nuts, malt, cocoa, smoke and butterscotch. The flavours become bitter sweet towards the finish which is welcome, although the finish does seem a little short and touch non-descript in terms of complex flavours. Maybe the sweetness has overpowered the spirit or the alcohol has dulled my senses by this stage.
The biggest fireworks come early in this show, but they burn very brightly.
Find where to buy Arran whisky