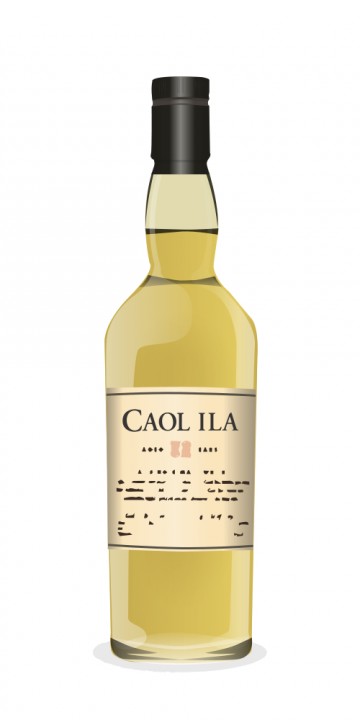 Ha, Caol Ila, it is my favorite Islay whisky. The new Port Ellen in my book, but keep that under your hat before the prices go sky high. Coal Ila Moch is a NAS release. It is Gaelic for 'dawn', no more and no less. It is rumoured to be a bit less peaty that the standard 12 Year Old and thus more accessible.
Very fresh and young nose on limoncello and lemon pie with some vanilla. Hay and even a mild stable scent. Make that manure, although that sounds a lot worse than it smells. Turns wonderfully sweet and creamy with a smoky accent. But fresh and lively. Not peat in your face, far from it.
The arrival is pretty soft with again that reticent smokiness. Some ashes and a lot of saltiness before the yellow fruit kicks in. It is even a bit candied now. Becomes sweeter all the time. Hint of espresso, but hidden beneath the fruit. Nice balance, despite its simplicity.
In the finish, the peat and the salt again take the reins.
Indeed more accessible than the 12 Year Odl. Softer and sweeter. If I were an Ileach, this would be my breakfast whisky. Ah, the dawn indeed. Thanks, Pat. Around 30 EUR, which is very fair indeed.