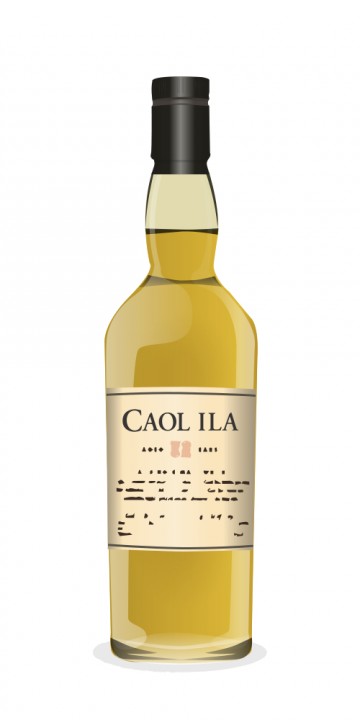 My second bottle of this 12 year old OB and whilst I didn't rate that last bottle here, I enjoyed it immensely and would have rated it high 80s ( I think I drank it, with the help of my Mum, in under a month). I picked this up recently and thought it would make a good peated whisky for the summer months. Review is neat.
Nose - Herbal, slightly ashy, coastal and medicinal peat, bitter sour lemons, white grape and a faint leathery note. The herbal note has been getting my full attention as I couldn't quite put it down then 'boom', celery! It's a great nose, it really is.
Taste - Quite dry and herbal overall. Bitter sour arrival then turns sweeter with the lemons standing proud. Then the peat follows giving a slight liquorice and TCP note. Again, the flavour is great and it's so easy to quaff, especially for a well-peated whisky. The only quibble is the mouthfeel which is decidedly thin.
Finish - Medium. More grape, ash and liquorice, with some tannins and black tea.
This is possibly the easiest drinking peated whisky I've had. I love the house style of Caol Ila and find this style of dry, herbal and medicinal peat really works for me. The mouthfeel does hinder the overall satisfaction a tad but given how easy and light this is I don't feel it's a huge negative. It may also be worth noting that after an hour or so in the glass it does start to break down a little - becoming overly sour and one-dimensional. In short, best not to hang about . . . Possibly the perfect way to introduce someone to the southern Islay style?
Right on the money @RianC. Should be a staple in every respectable cabinet.