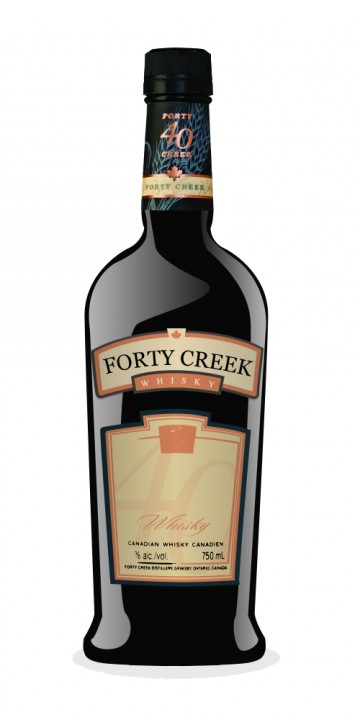 This review is from a sample graciously provided by @Nozinan
This is the Original lot 1867, opened Sept 2015, gassed after each use, 2/3 full when sample was poured April 18 2018.
Nose (undiluted): brown sugar, vanilla, plums, figs, oak spice (cloves, nutmeg, rye spice), some nuttiness, and maple developing with time. Very complex nose.
Palate (undiluted): rich, medium-bodied, orange peels, walnuts, vanilla frosting, rye
Finish: medium length, maple sugar, pepper, with some tart currants lingering
With water, there's a rush of vanilla on the nose followed by maple sugar and oak notes. On the palate there's more fruitiness, oranges and apricots, but the body becomes much too thin with a scant half-teaspoon of water. The finish doesn't change much with water, but the currant note is replaced by a slight bitterness at the tail end. This is definitely better without water.
The nose of this whisky is phenomenal. The flavour and finish are very good, but don't quite deliver on the nose's promise. I kind of wish I could have removed the water after I added it. I really wish this one was bottled at 46%-48% ABV. Would I spend $75 on this whisky? I'm not sure. If I did, I'd only drink it neat.
@paddockjudge Yes, it was at the same tasting that he said that because Canadian whisky has caramel flavour it goes with the caramel in coke...
Indeed I asked about CS. I was upset because the masterclass promised the component whiskies as they were right from the cask, but they were diluted, nothing approached CS.
@paddockjudge did aska follow-up question, and he replied that to increase the ABV it would be about $1.75 per percentage point per bottle in tax. I may have said "I'd pay that".
The more I think about that day, the more I think that's when the shine started coming off forty creek. At least for me.
He also had the look of someone whose liver might have seen better days...
@Nozinan, Yep, I'd pay that too...he said "$1.45" per degree of alcohol, without skipping a beat.