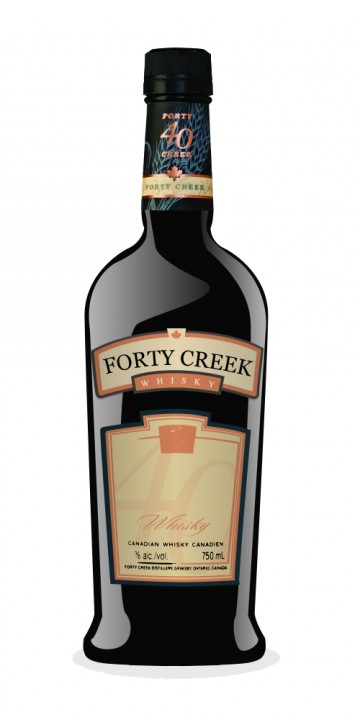 This review is from a sample graciously provided by @Nozinan
This is the Original lot 1867, opened Sept 2015, gassed after each use, 2/3 full when sample was poured April 18 2018.
Nose (undiluted): brown sugar, vanilla, plums, figs, oak spice (cloves, nutmeg, rye spice), some nuttiness, and maple developing with time. Very complex nose.
Palate (undiluted): rich, medium-bodied, orange peels, walnuts, vanilla frosting, rye
Finish: medium length, maple sugar, pepper, with some tart currants lingering
With water, there's a rush of vanilla on the nose followed by maple sugar and oak notes. On the palate there's more fruitiness, oranges and apricots, but the body becomes much too thin with a scant half-teaspoon of water. The finish doesn't change much with water, but the currant note is replaced by a slight bitterness at the tail end. This is definitely better without water.
The nose of this whisky is phenomenal. The flavour and finish are very good, but don't quite deliver on the nose's promise. I kind of wish I could have removed the water after I added it. I really wish this one was bottled at 46%-48% ABV. Would I spend $75 on this whisky? I'm not sure. If I did, I'd only drink it neat.
@OdysseusUnbound - ha ha love the title
Will most likely never try this but enjoyed the review all the same! Gonna have to break my Canadian cherry soon. Lot 40 looking the most likely suspect but this sounds very appealing.
@OdysseusUnbound, you are spot on with your comment " I kind of wish I could have removed the water after I added it."
More than once I asked John Hall, the founder of Kitting Ridge/Forty Creek, about higher proof offerings. On one particular occasion, I can't recall if I asked or if @Nozinan asked the question about higher proof Forty Creek releases, but JK Hall was rather perturbed by this query and even more annoyed when his answer of "no" was countered with "why not"? (this was definitely @Nozinan) Hall proceeded to explain that his whisky was designed to be consumed at the abv at which it was offered in the bottles. He went on to say that he would have no control over the product if a cask strength Forty Creek had water added to it and was not consumed at the precise abv at which he had determined it should be made available...he also said there is no wrong way to drink your whisky and then told a cute story about his wife and how she enjoys her whisky with diet coke. Always a showman and a gentleman, not easy to pull off.