Glenfarclas 12 Year Old
Classic Sherry Dram
0 087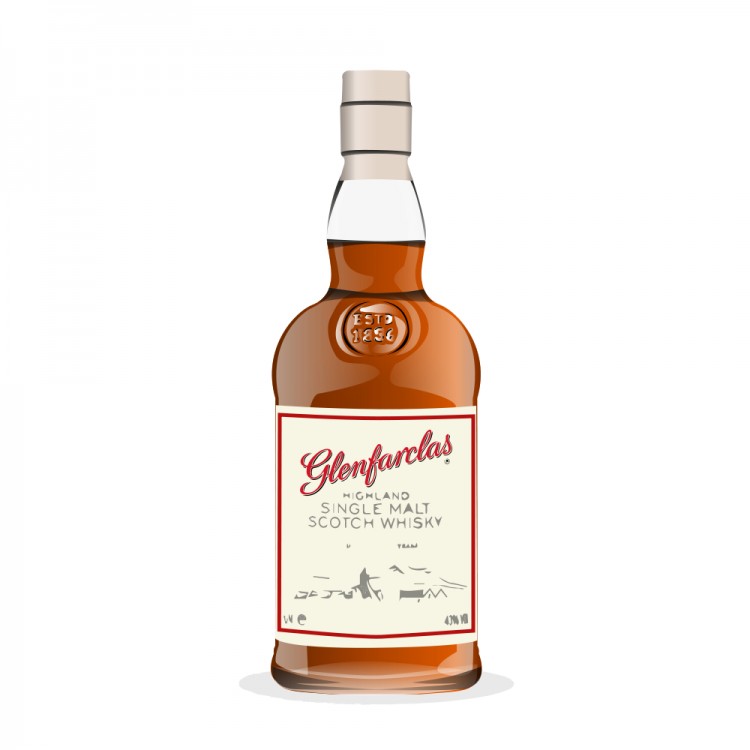 Nose

~

Taste

~

Finish

~

Balance

~

Overall

87
Distribution of ratings for this: brand user
This is a lovely 12 year old sherry matured whisky. It hits all the notes expected from a speysider. Very enjoyable, warming, relaxing, and sensual dram.
Nose: I initially take in strong hints of sherry (as expected), which then further's itself into dried fruits then warm fruits into a christmas cake, with all the sweet rich smells. Finally on the nose I sense creamy yet slightly bitter mocha that closes off to a very swift smokey peat. The nose to be is just short of exceptional.
Palate: The first taste fills the mouth with a christmas cake, the strong rich sherry and fruits warms the mouth. The christmas cake is quickly split by the zesty citrus of a lemon to allow the flavours to relax into a caremilised toffee flavour that retreats into a slightly bitter but well balanced olive flavour. This is to me a somewhat very pleasant balance of different flavours that compliment each other in a clever manner.
Finish: The finish of the sweet flavours from the begining are quite short lived and drowned out to allow the bitterness to come through, which is the reason this whisky is quite well rounded and easy to handle.
In summary, this whisky is a very well rounded, well balanced and clever dram. It is easy to drink without thinking too much but can be equally as enjoyable to break down the experience. I am certainly impressed with this one.... Enjoy!
Find where to buy Glenfarclas whisky