Glenfarclas 12 Year Old
What is this stuff?...
0 087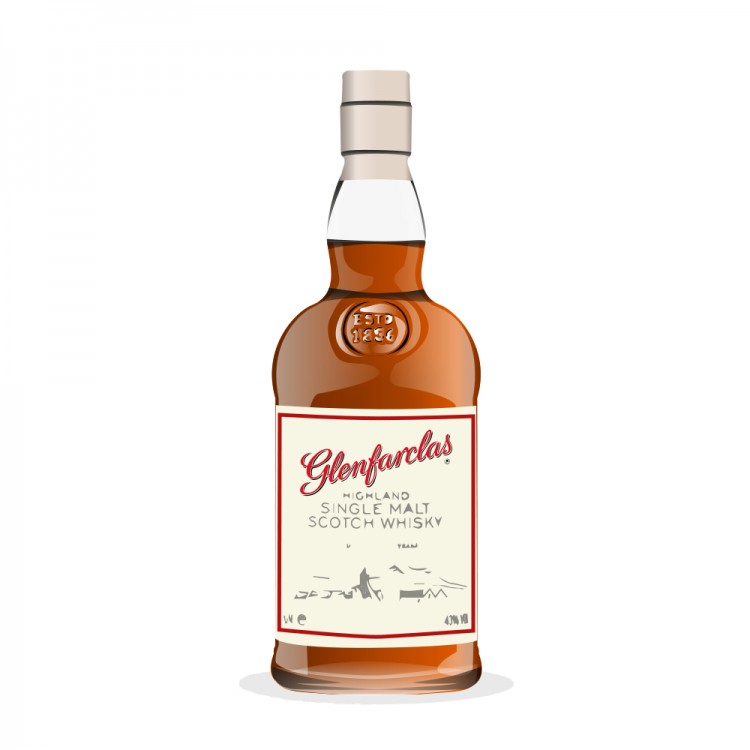 Nose

~

Taste

~

Finish

~

Balance

~

Overall

87
Distribution of ratings for this: brand user
Glenfarclas is one of my all-time favorite distilleries. They have the ability to infuse their whiskies with a wonderful richness and complexity, yet they are always balanced and smooth. They can take a multitude of component flavours and make them work so harmoniously that it's almost absurd. With the 15 year old and the 105 being two of my preferred drams, I wanted to see how the 12 measured up.
Nose: Oddly enough, I'm first hit with a scent that's somewhat reminiscent of white wine. Sweet citrus, pears, green apples, and raisins, and ginger. There are some lovely malt, honey, and wood notes, as well as briny sherry notes. This nose stands on its own. Very tangy and briny, but also creamy and sweet. Yes, that sounds contradictory. But this is Glenfarclas. Balance is their thing. Good nose.
Palate: Quite sweet, and not as tart or salty as the nose suggested. Very creamy mouthfeel. In fact, there's a somewhat fizzy texture to this. The texture and candied sweetness remind me of soda somewhat. Ginger ale, more specifically. Candied apple, light caramel, toffee, milk chocolate, citrus, and ginger. Sherry flavours dance about in the background, but aren't nearly as pronounced as they are in the 15. Rich and complex.
Finish: Quite long and sweet. There's a wonderful mild spice that ushers us into the finish. The salt from the body all but disappears, and we're left with spice, candied apple, and sweet sherry notes. I'm reminded of the sherry notes in the 15 here, albeit less pronounced.
This is a truly unique dram. I'm such a huge fan of the 15 that when I first nosed this, I was a bit disappointed that it was so dissimilar to its fantastic older brother. But, the further I delved into the 12, the more I realized that this is a truly special and wonderful departure. It bounces between candied sweetness and salt seamlessly, and it's got a creamy, fizzy texture and a smooth spiciness, too. While I can comfortably label the 15 as a top-notch sherry bomb, I'm at a loss as to where to place this. It defies labels, as there are so many seemingly inconsistent flavours. So what is this stuff? All I know is that Glenfarclas = balance. Wonderful.
Find where to buy Glenfarclas whisky