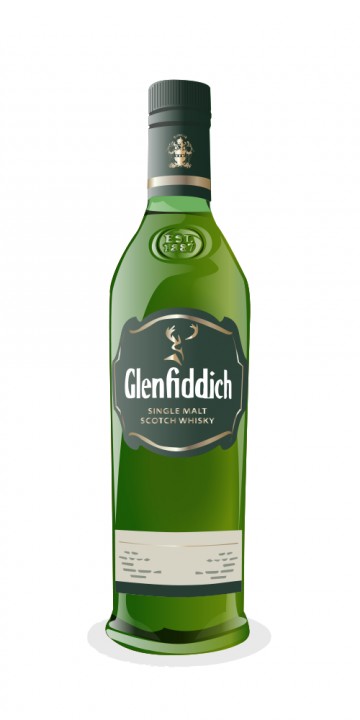 Nose: lots of bright, heady aromas here. Juicy tangerine, candied lemon peel, dried mango. Underneath the vibrant fruit there is brown sugar and butterscotch. Sparkling, clean, and malty.
Taste: soft palate entry, initially sweet and fruity before a massive surge of oaky dryness takes over. A nicely structured flavour which strikes different notes on different parts of the tongue.
Finish: probably the most bourbon-esque aspect is the lingering oak flavour which tingles the taste buds. Though shorter than your typical bourbon.
Balance: this is my kind of Scotch. I goes rather heavy on the oak but maintains balance nonetheless. Fully-matured, well-rounded, and uncluttered flavours combine with a marvellous aroma. A repeat buy.
Have you by chance tried their 15 year old Distillery Edition? It is 51% alc/vol and not just my favourite Glenfiddich but one of my favourite Scotches overall. Not sure if it was a limited release or what.
@Megawatt I don't think that one is available any more. Pity, it was excellent.