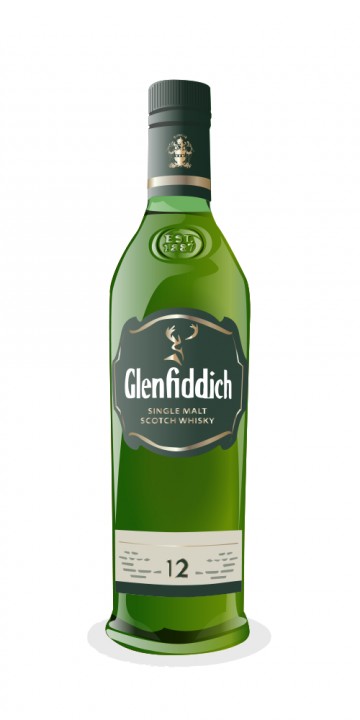 One of the most recognisable whisky brands in the world, this family owned distillery continues to successfully produce and market quality scotch.
Nose Thin caramel accompanies strong vanilla notes. Newly fallen apples, mown grass and a little white chocolate round off what is a very pleasant experience.
Palate The caramel thickens up, helped by a somewhat oily mouthfeel. Bitter, not quite ripened apples add bite to an otherwise gentle and uncomplex palate.
Finish Fresh Vanilla and apples are all that are left, the finish lingers a little but could not be called anymore than short.
In conclusion this scotch performs adequately for its £35 price tag. It's very agreeable but lacks the complexity to keep me coming back. A great choice for newbies or anyone looking for a daily dram.
Cheers
Nice review @conorrob and always useful to keep tabs on these kind of malts.
I may have scored it a bit higher but have to say I'm not really a fan of this malt. I find it to have an oily pear note that just doesn't sit right with me. I've said before that if I want a light malt, especially in the £35 bracket, I'd go for Arran 10 all day.
@conorrob - You have more will power than me
I had one bottle of the older style HP 12 left and was planning to hang onto it but got the urge recently and popped it. I've not done a head to head but had one of the new style bottles recently and, whilst not bad, it had lost some of the richness (and colour) of the older bottle.
And what's the deal with that new screw cork thingy?